I'd love to collaborate with brands and designers, whether through licensing one of my existing patterns or creating something custom for you! Please send me an email with your ideas ([email protected] or through the contact page).
I share my paintings and collages on instagram, and below are some of my patterns that are available for licensing.


Triangle Blooms
Hand-painted flowers with triangles, perfect for bold upholstery or home decor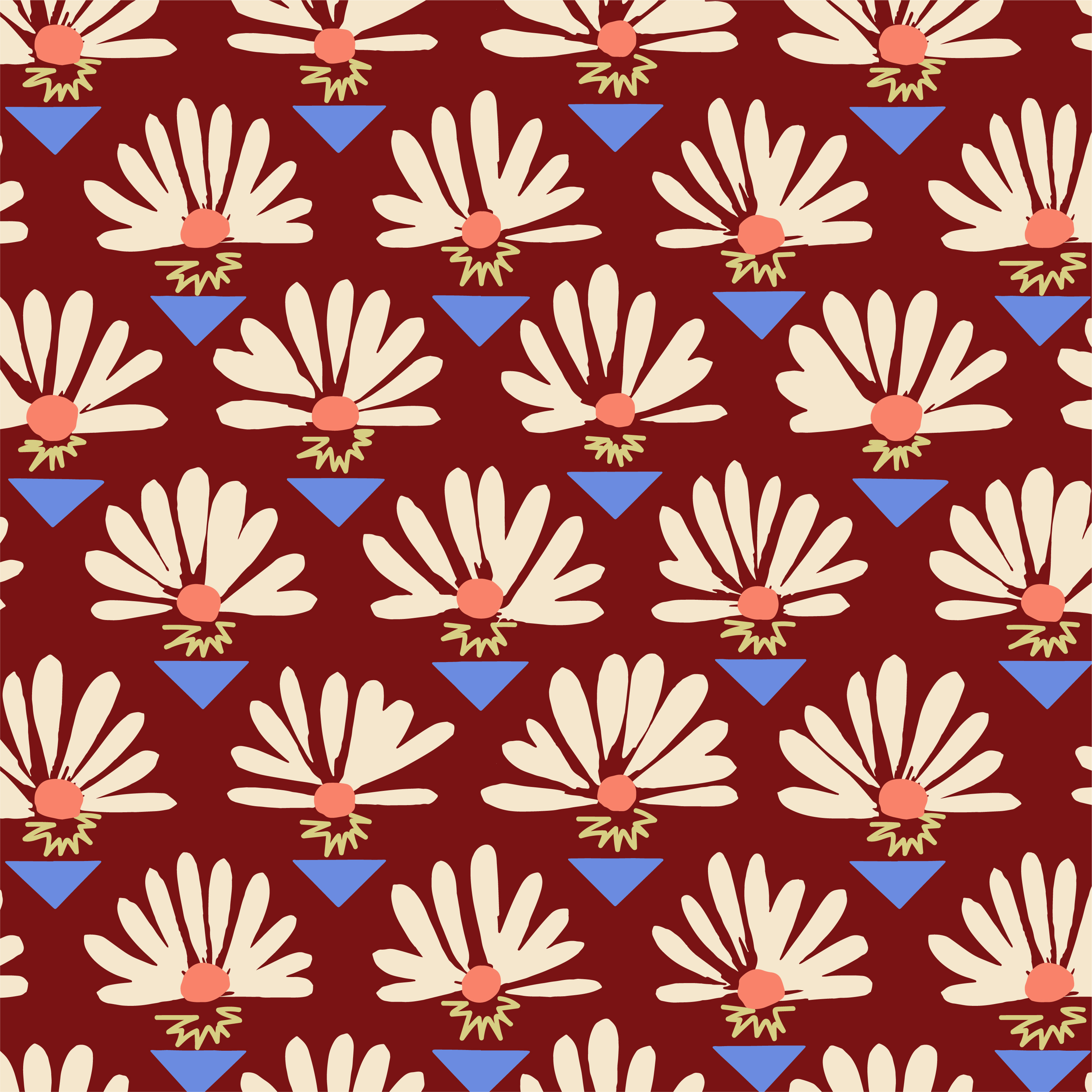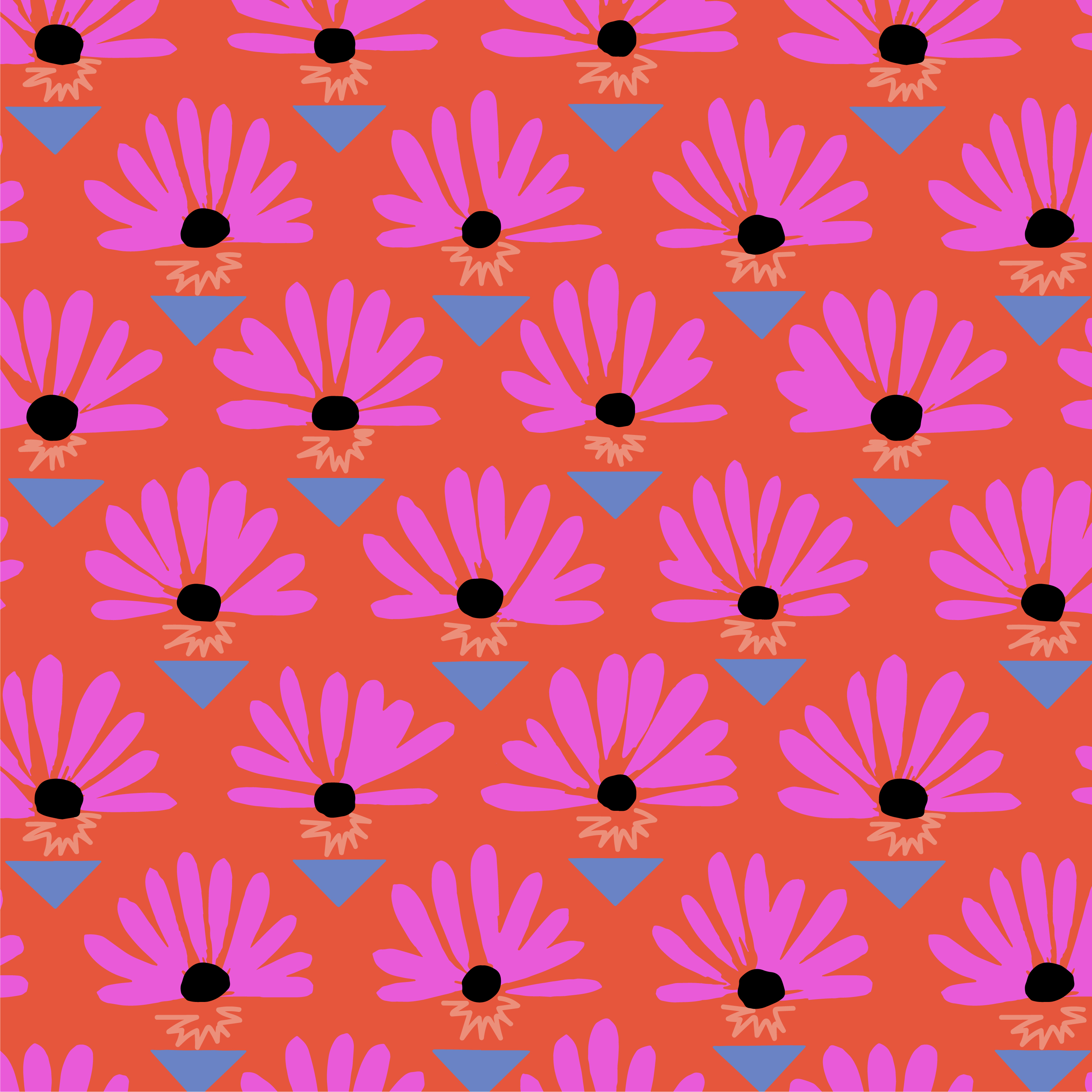 Aster Checkerboard
Hand-painted aster flowers on a checkered background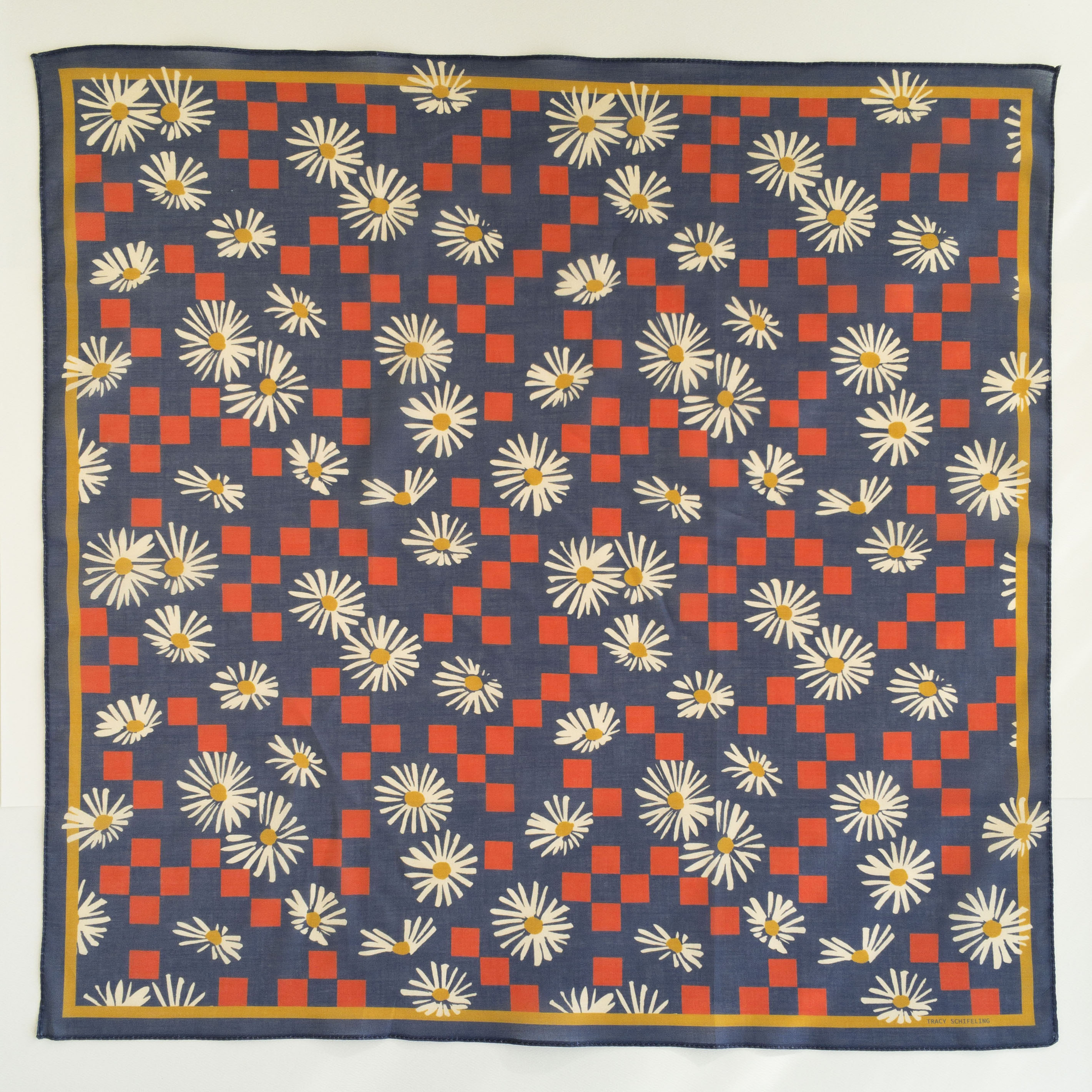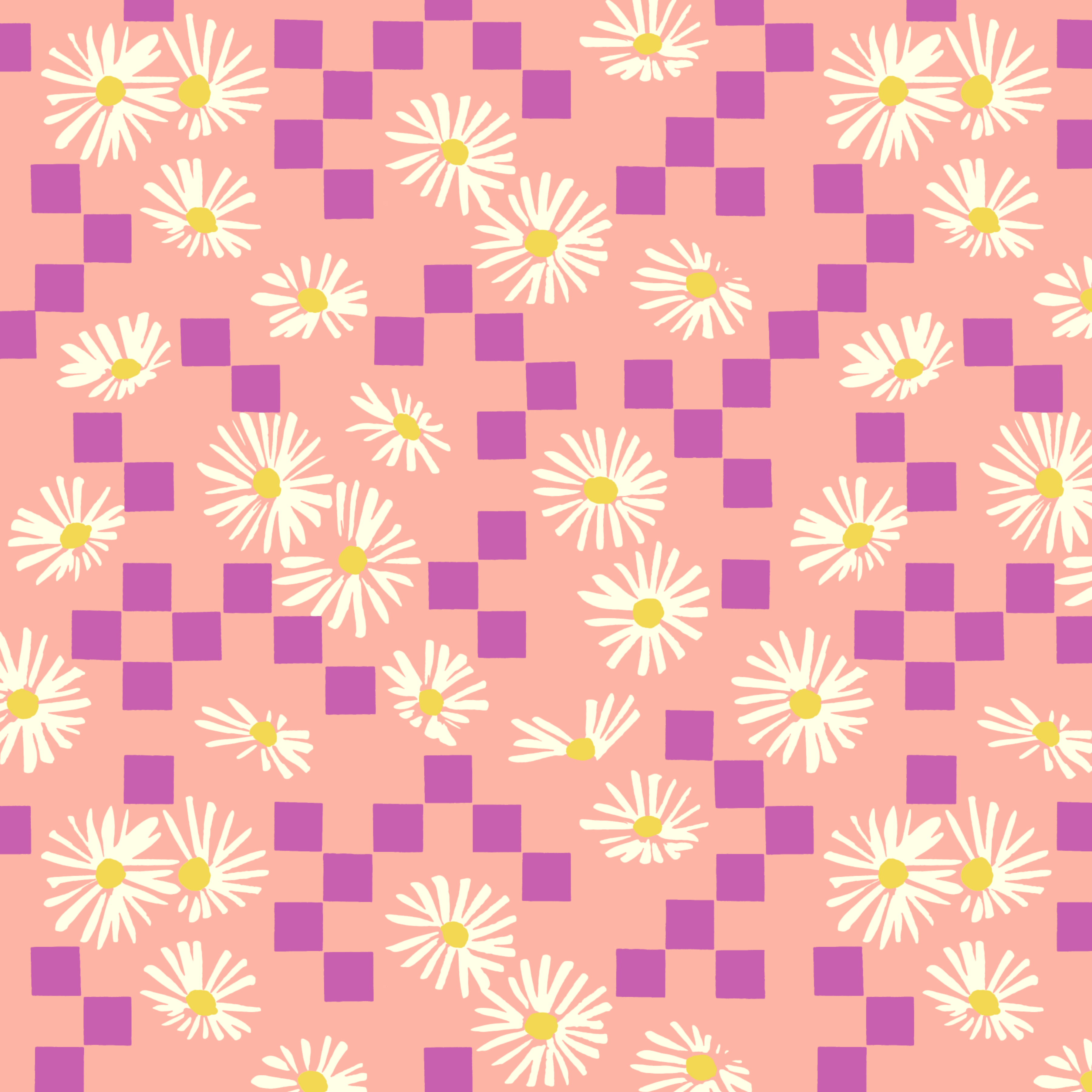 Ship Shape
A playful geometric pattern based on cut-out paper shapes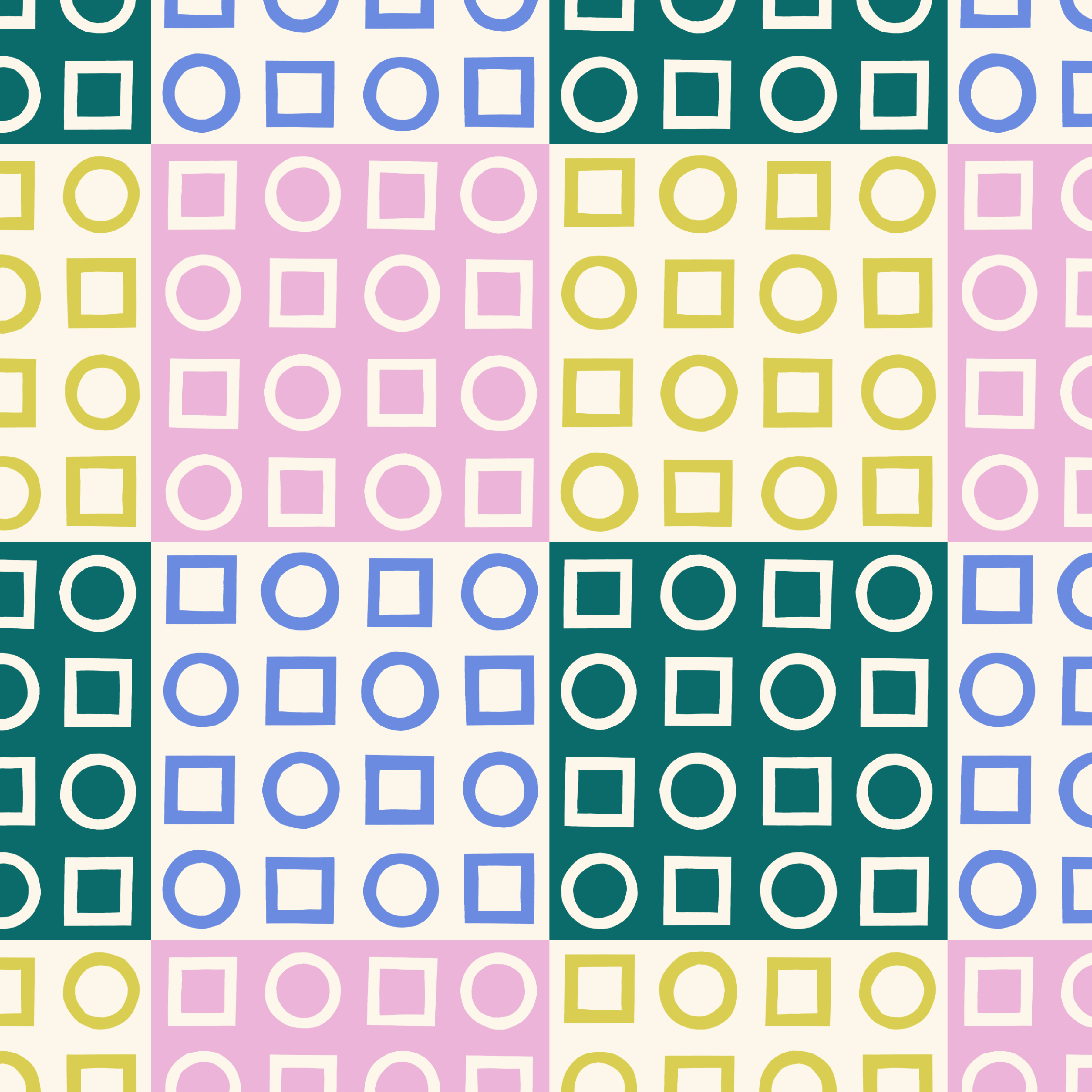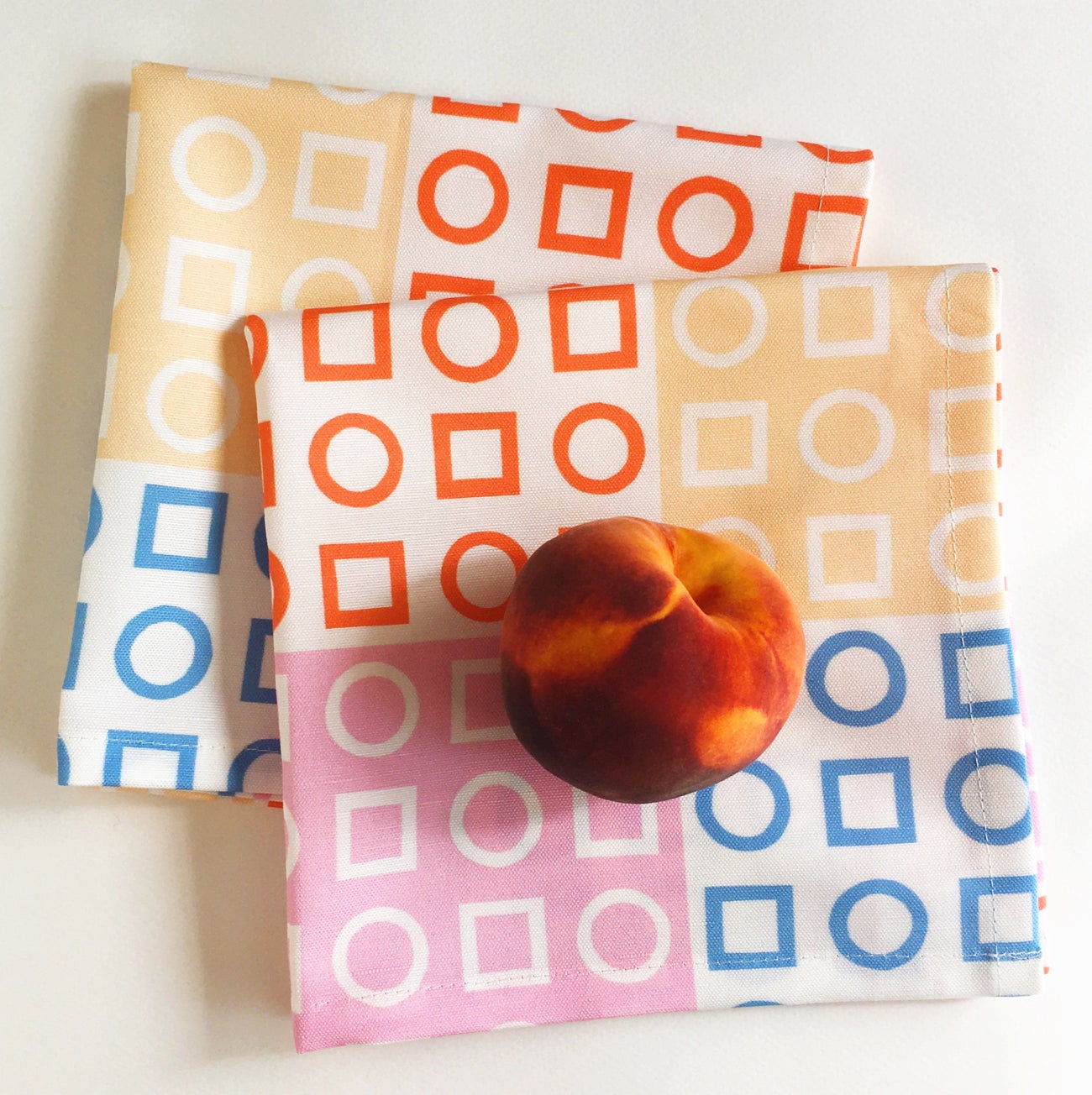 Calligraphy Floral
Painterly floral with a modern geometric twist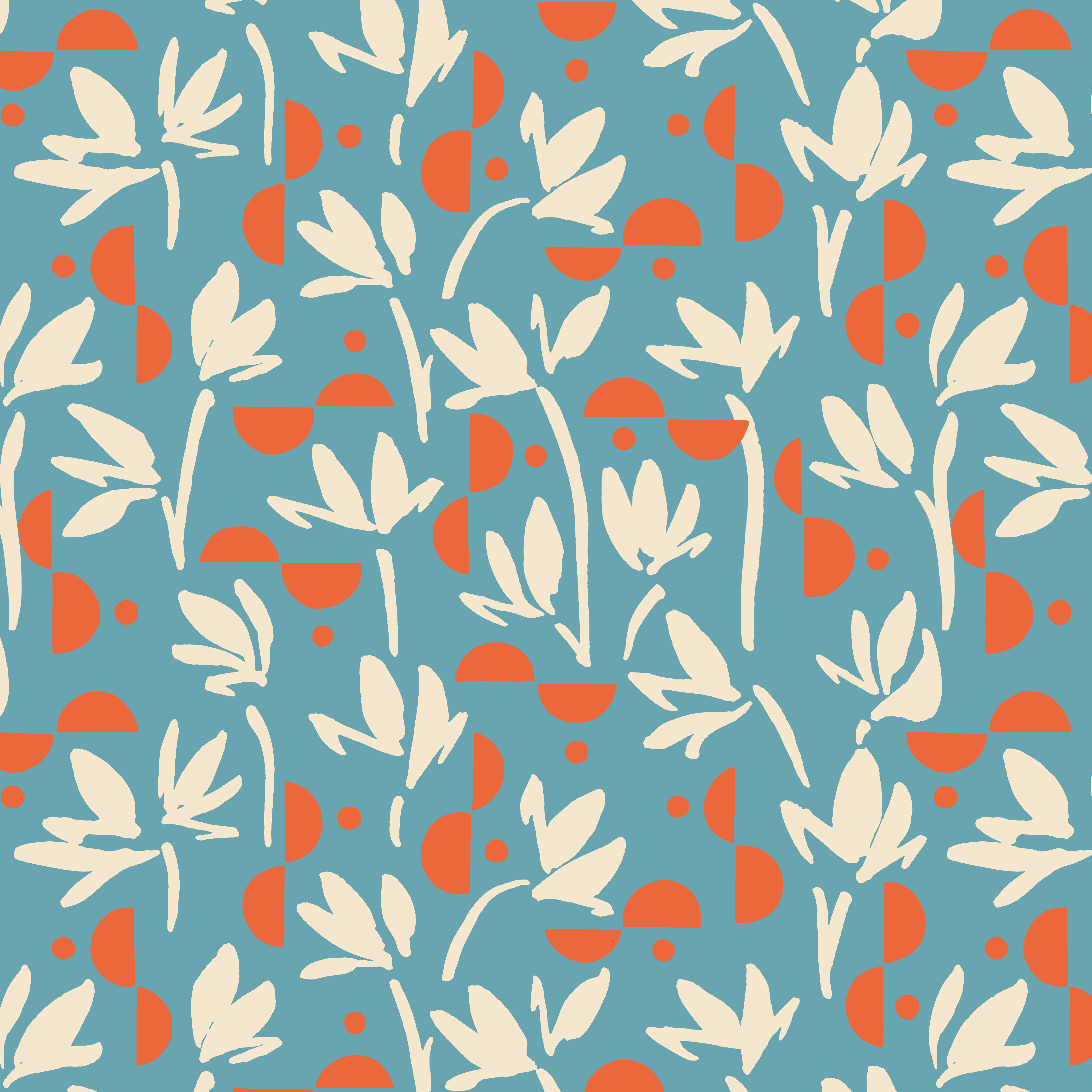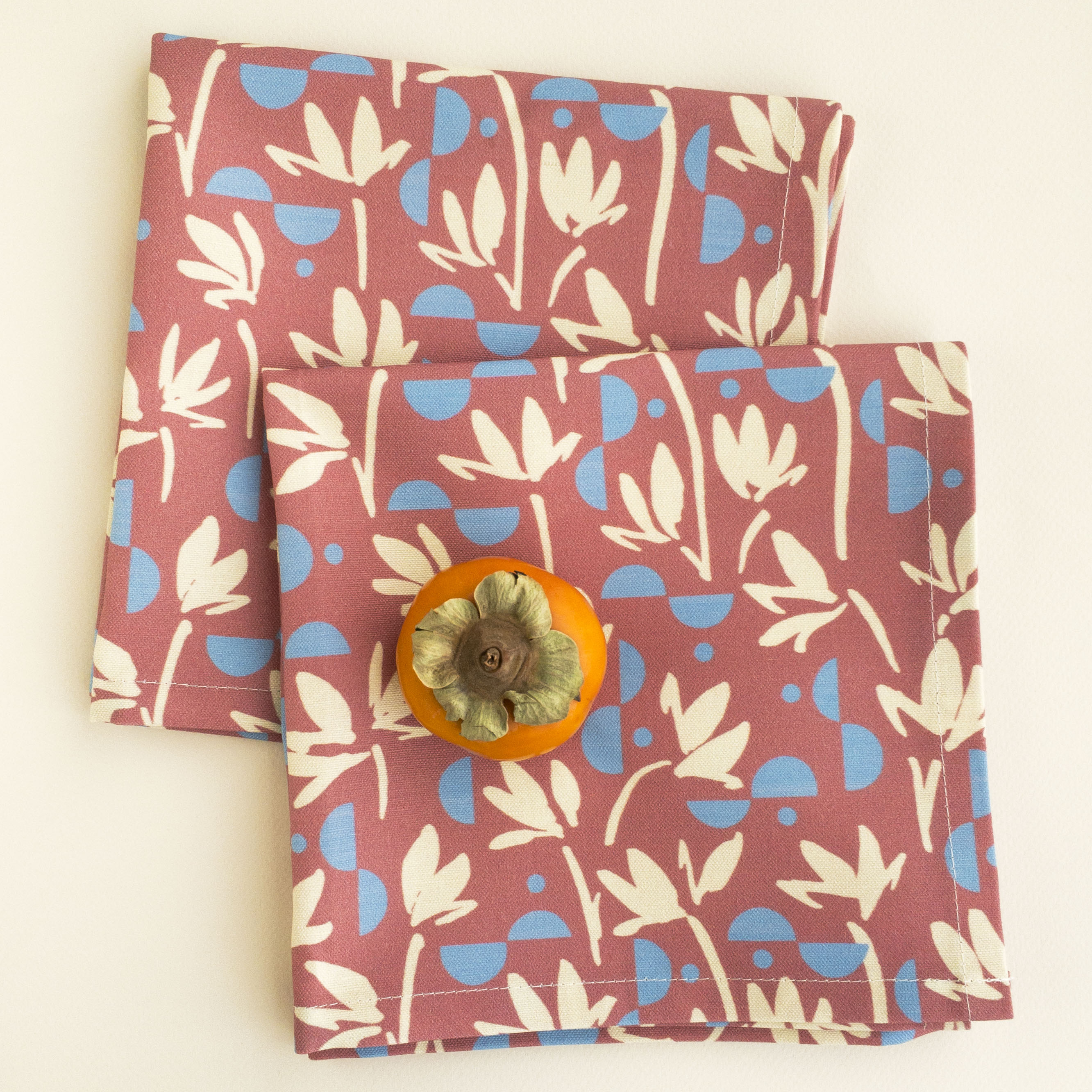 Geo
Simple and delightful shapes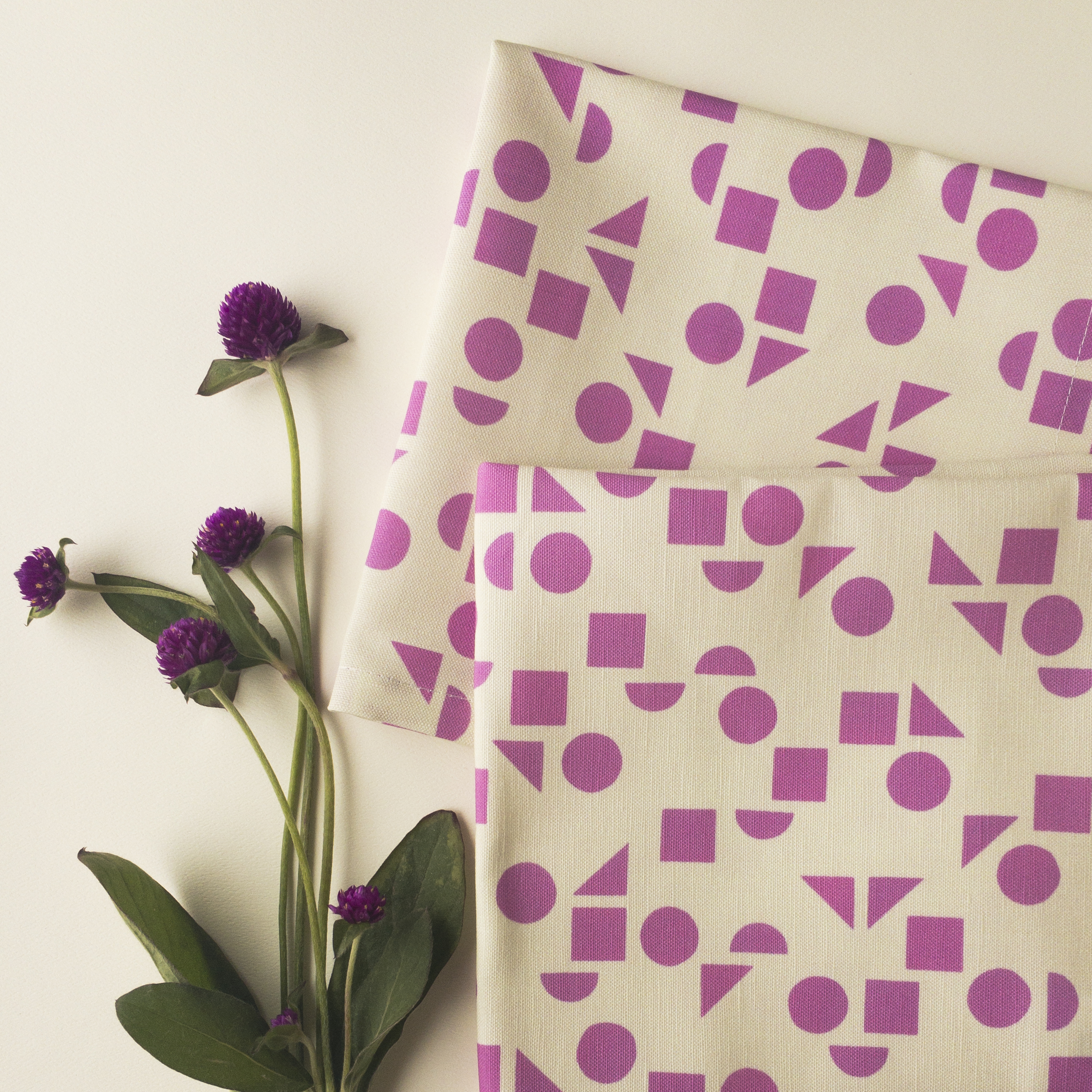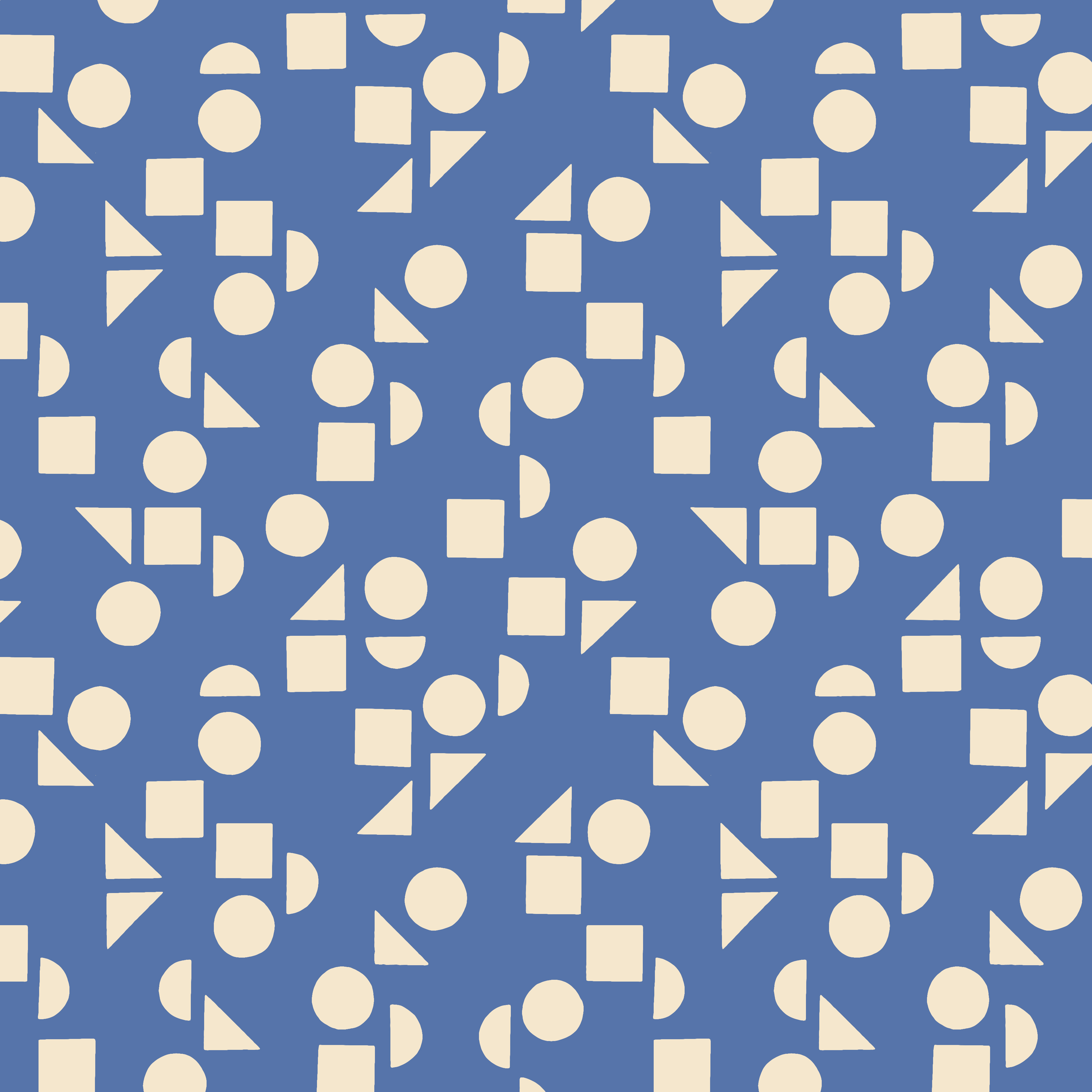 Fans
Pretty and delicate hand-painted fans, perfect for baby clothes or spring garments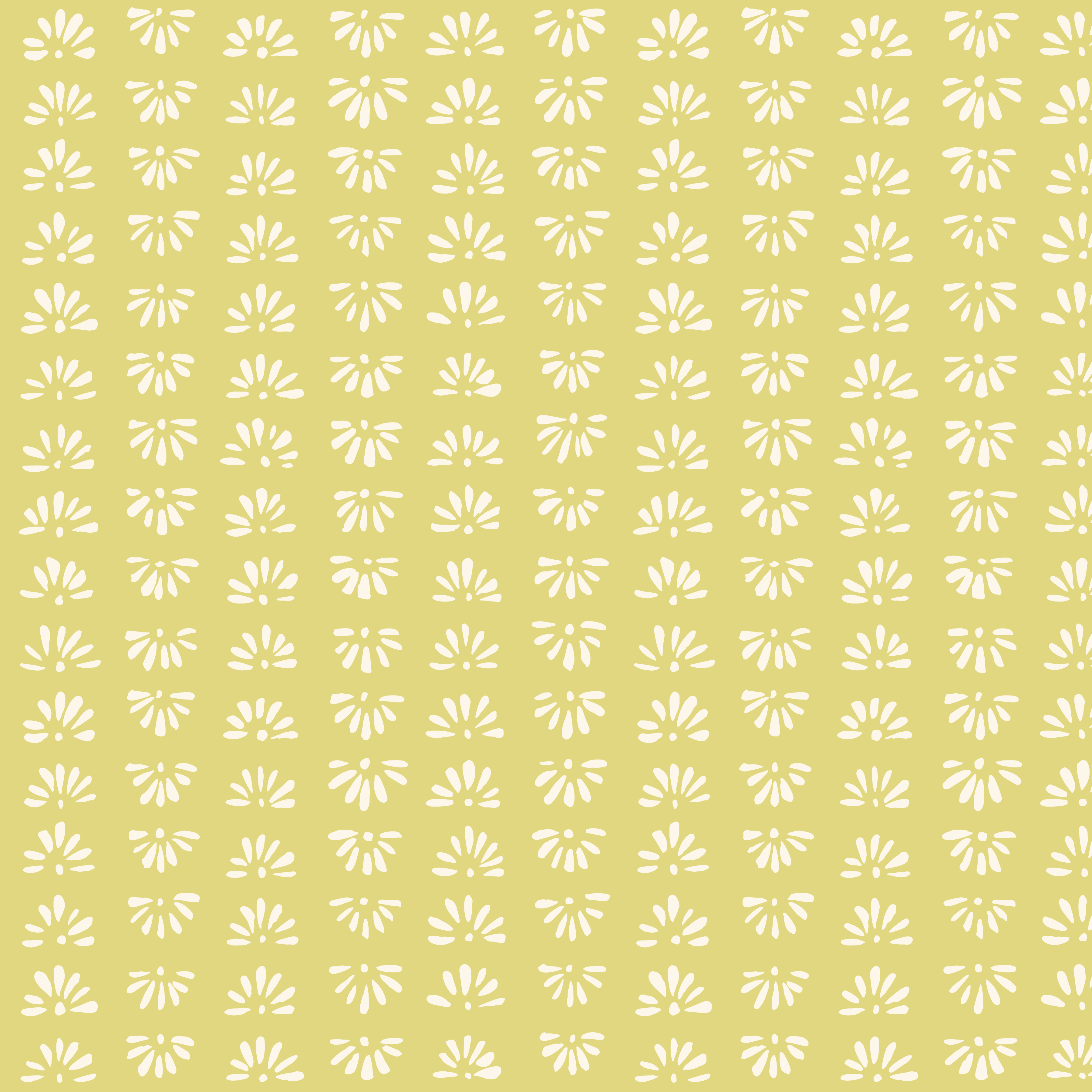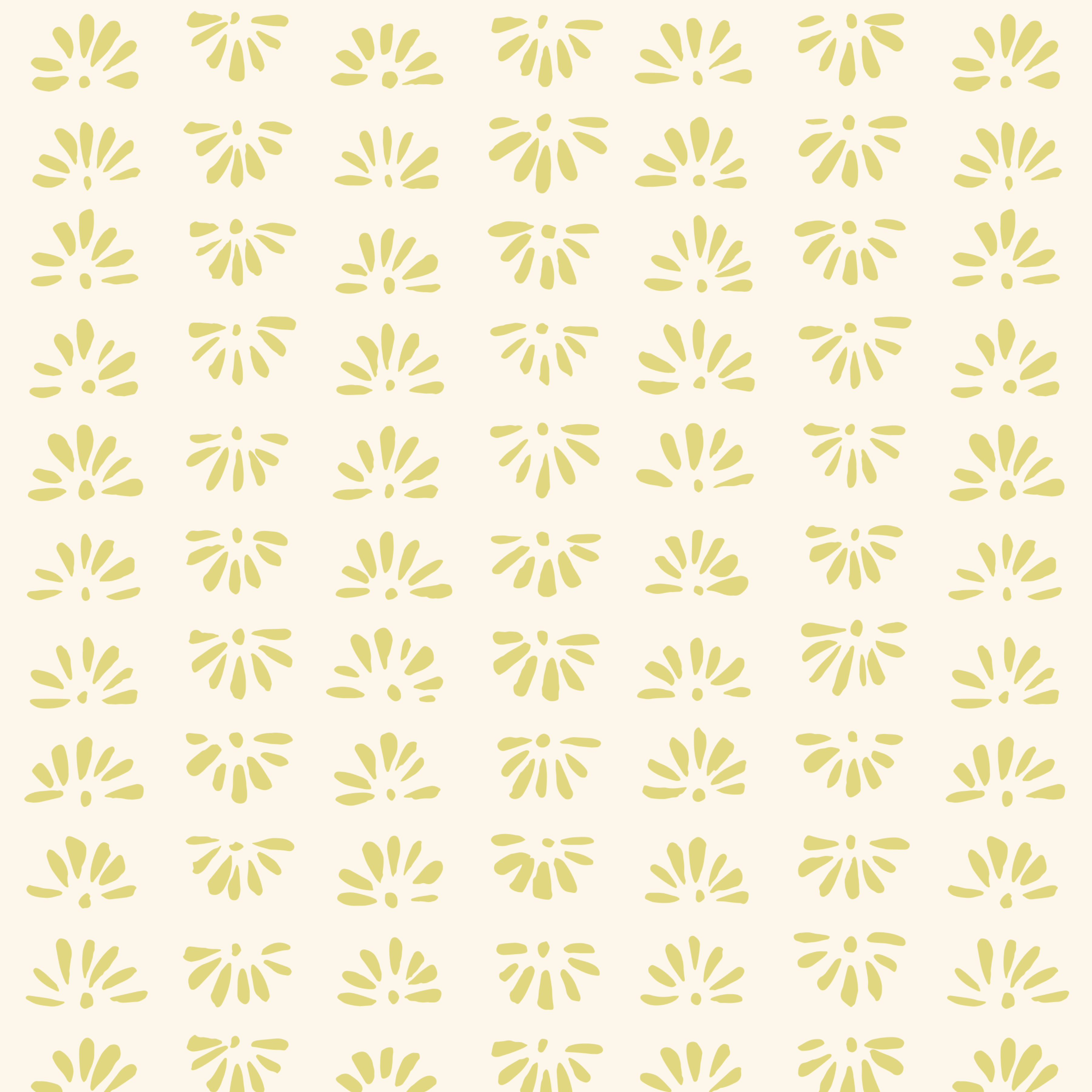 Ice Blooms
Paper cut-out flowers inspired by the striking ice plant.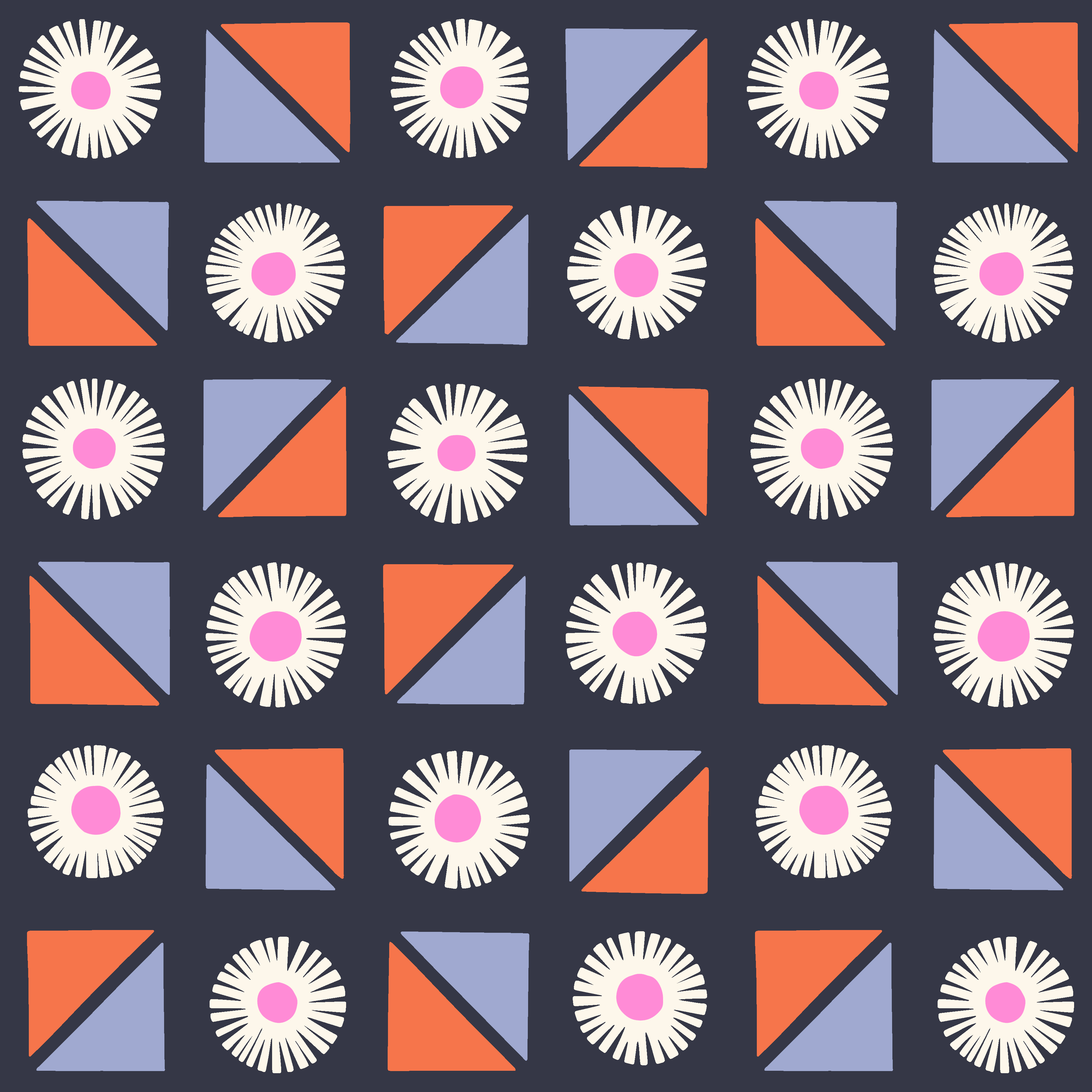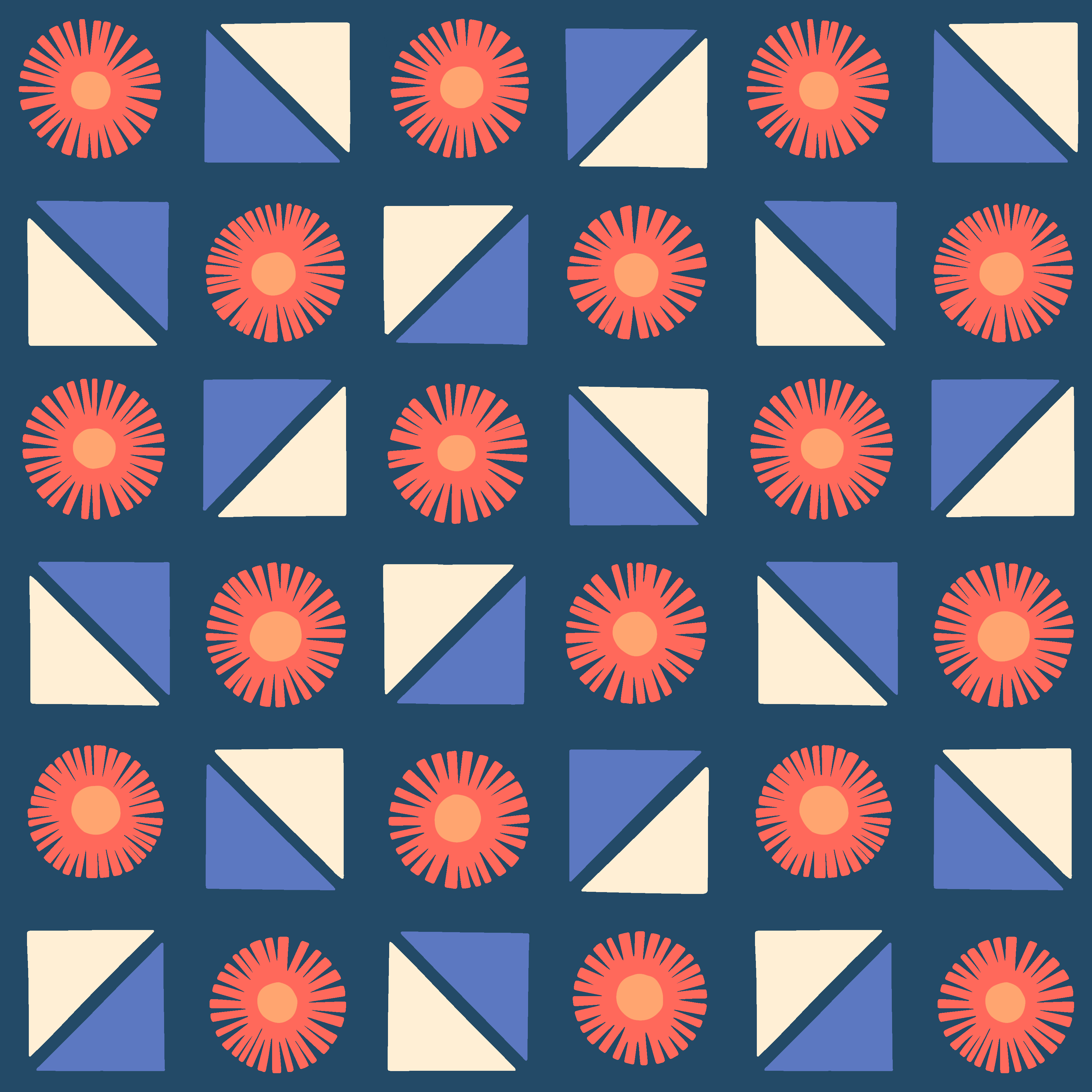 Storybook Floral
Hand-painted asters and colored pencil leaves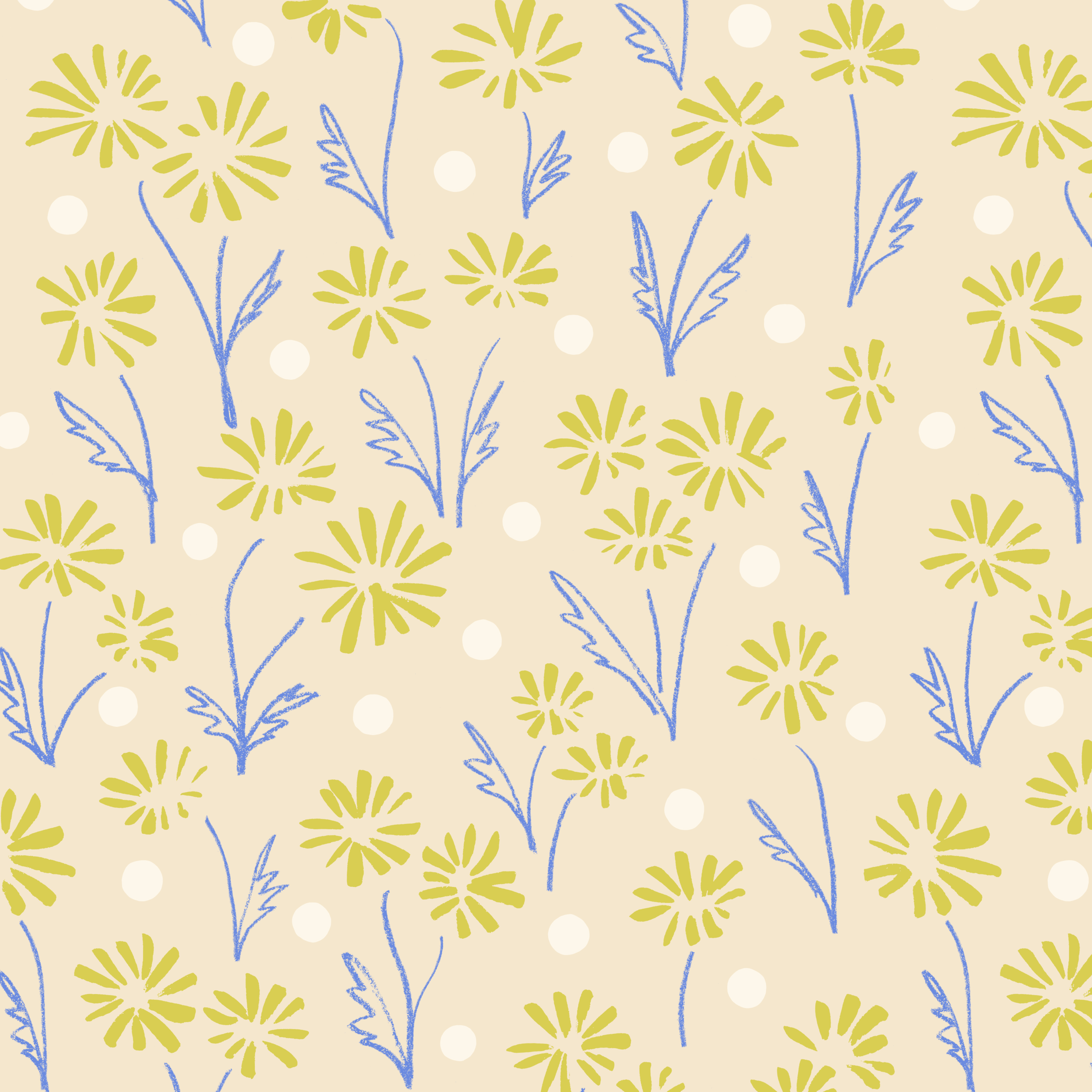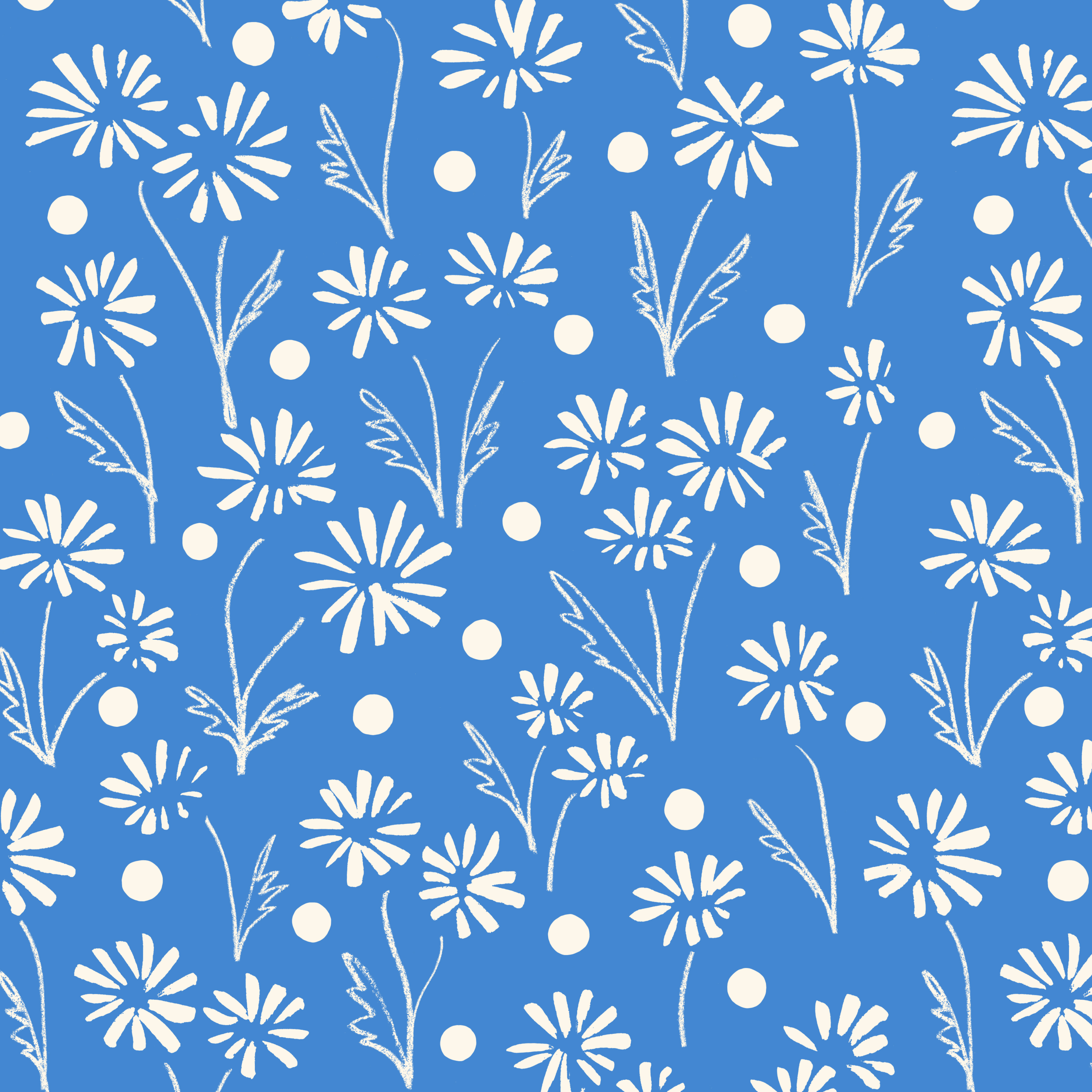 Clovers
Geometric flowers made from half circle paper cut-outs, perfect for bold color palettes and home decor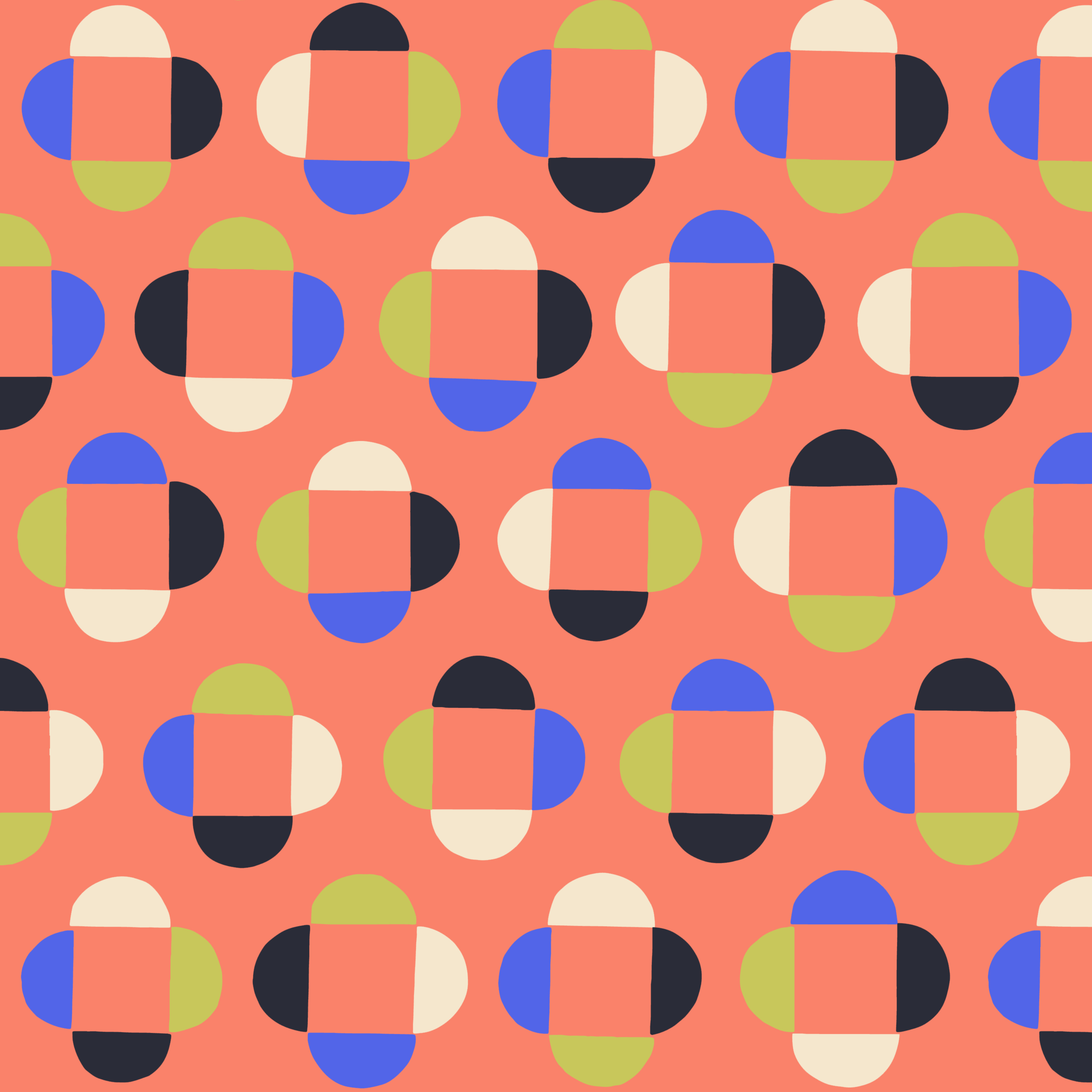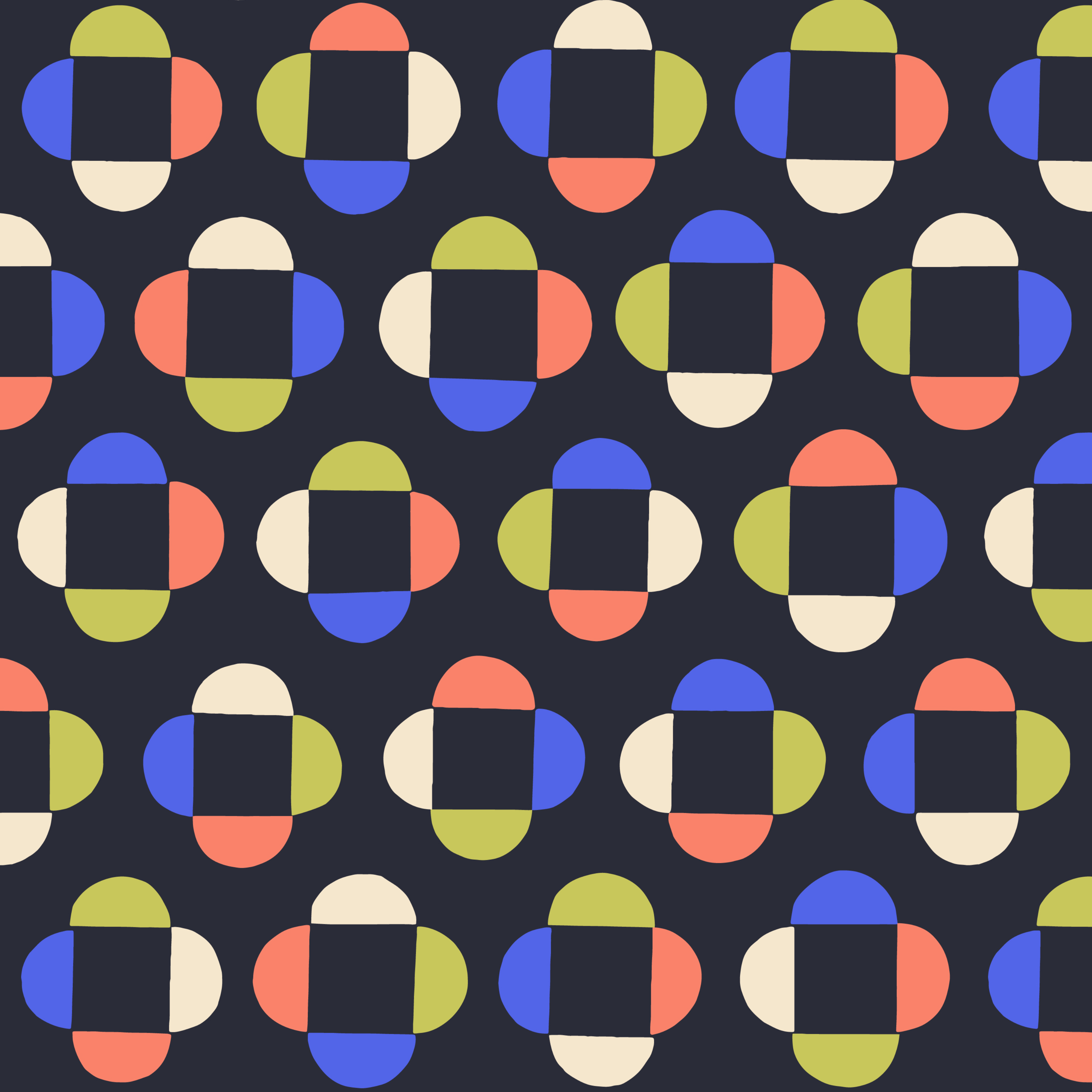 Zigzag Flowers
Hand-painted flowers with a zigzag motif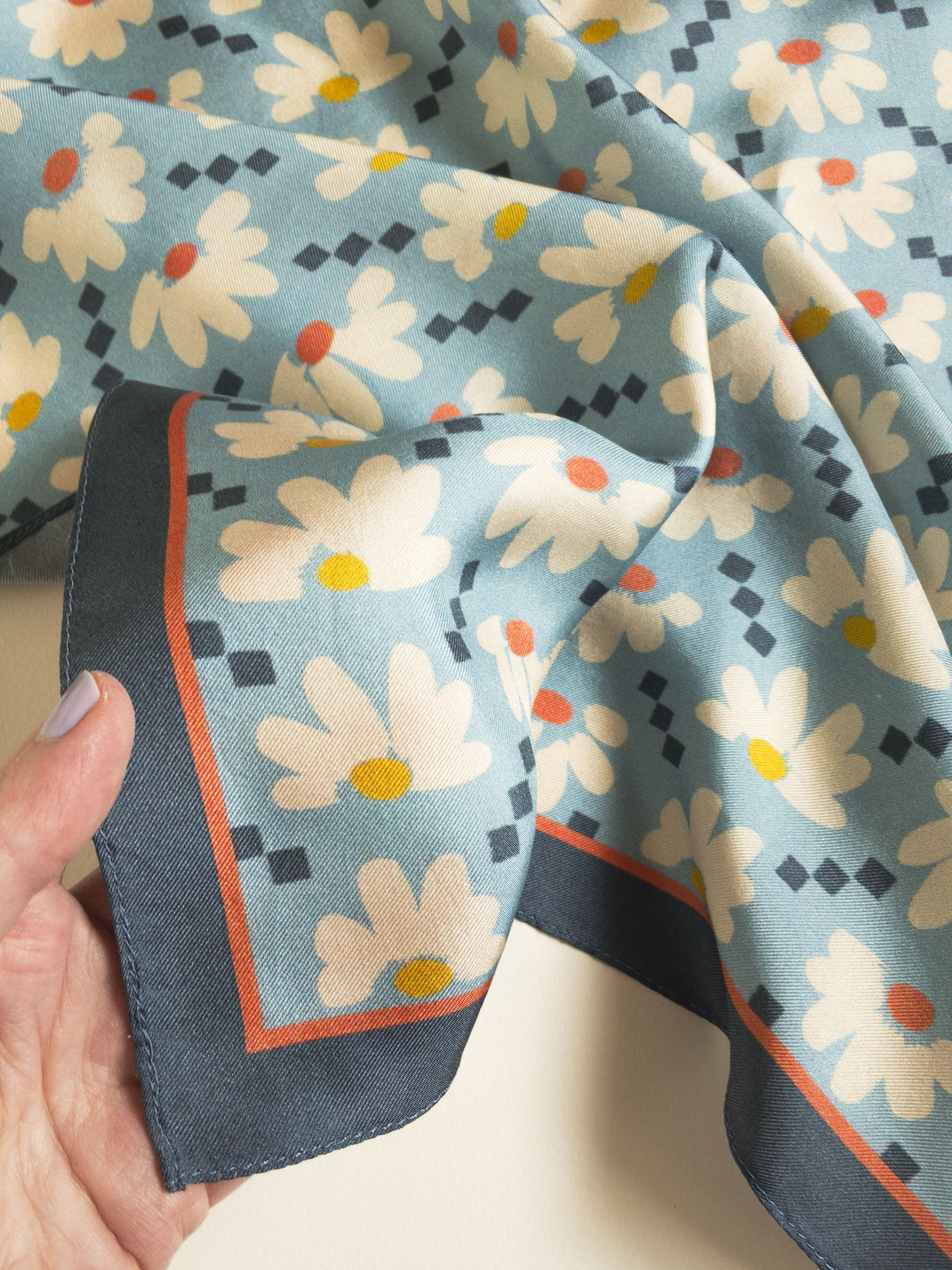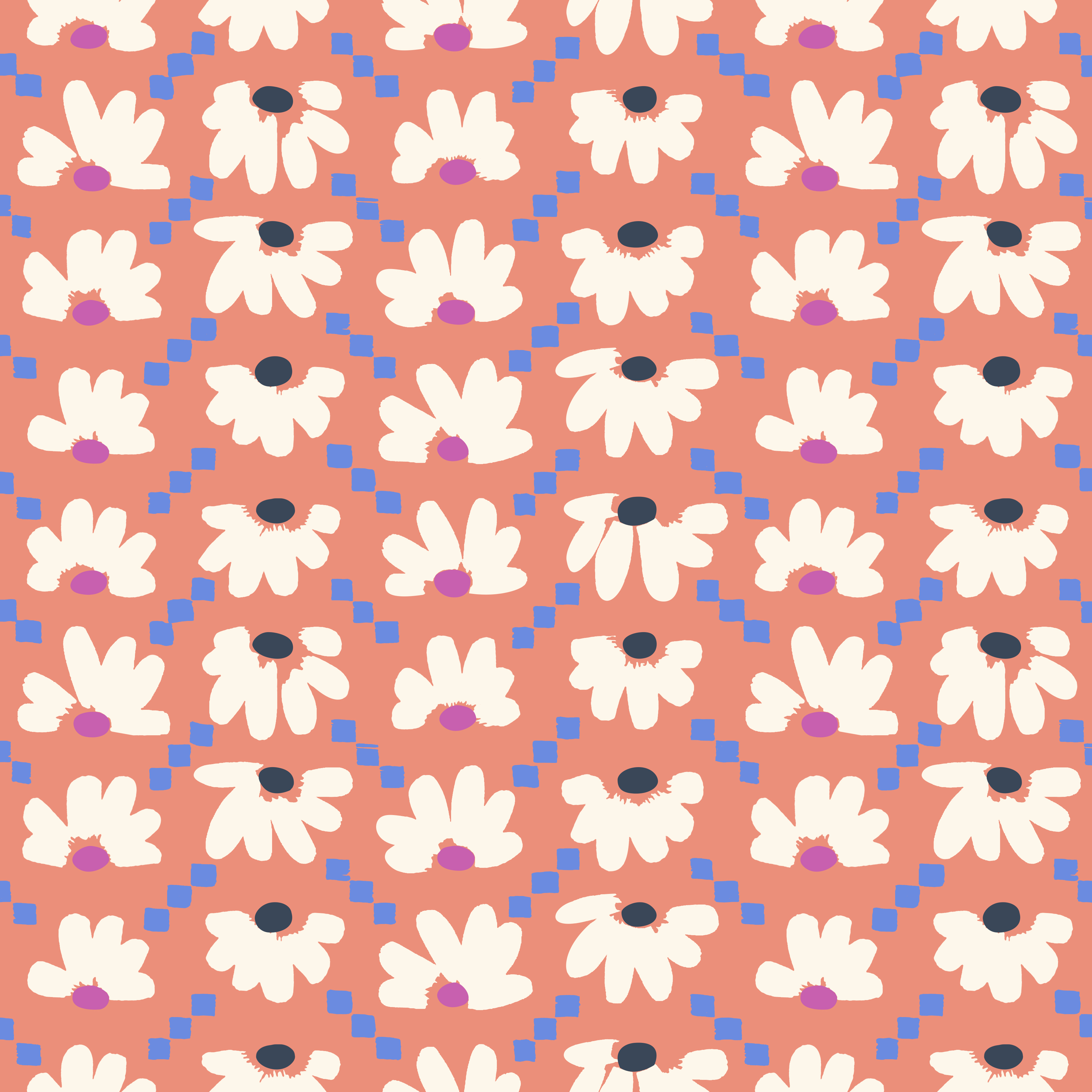 Japanese Anemones
Inspired by blooms at the Denver Botanic Gardens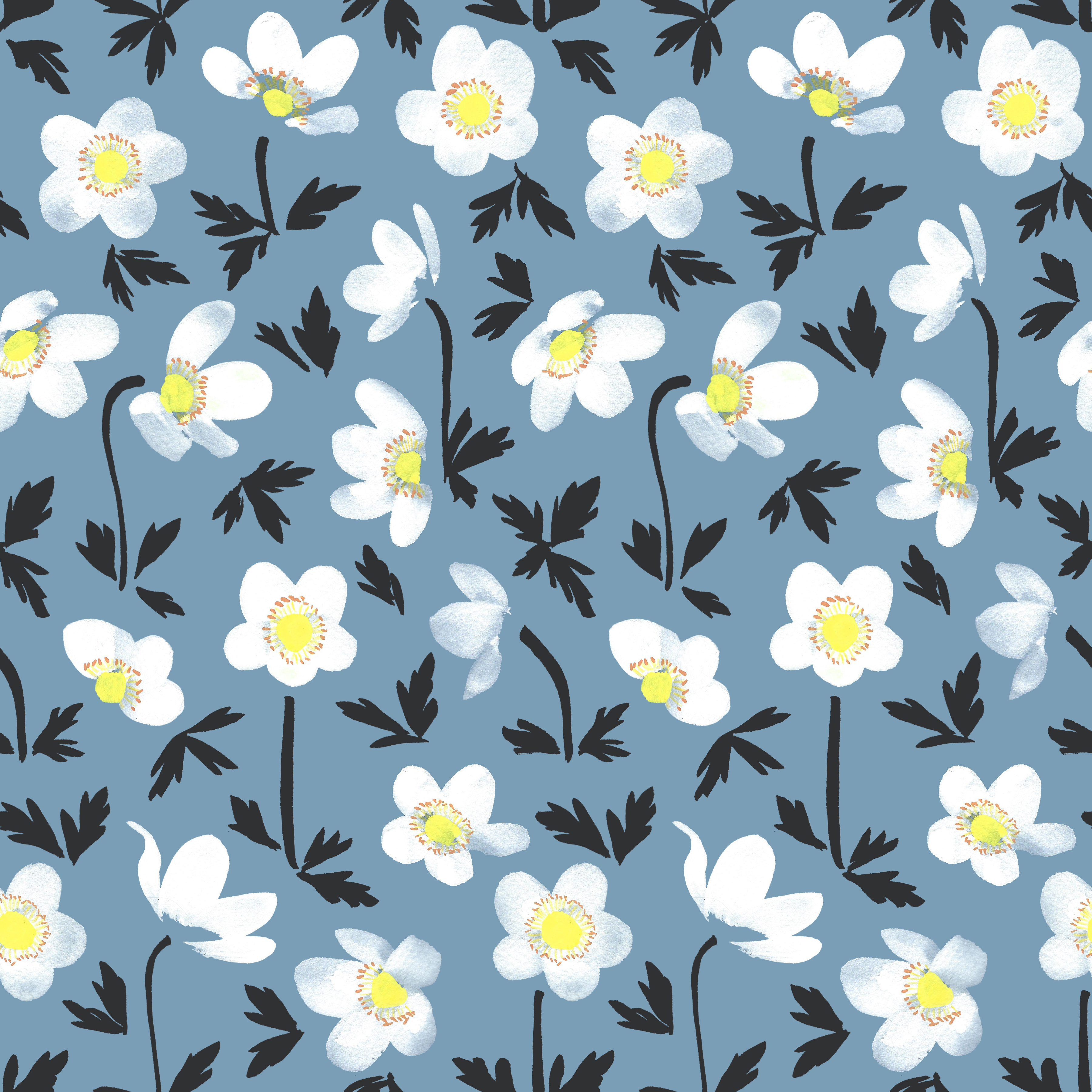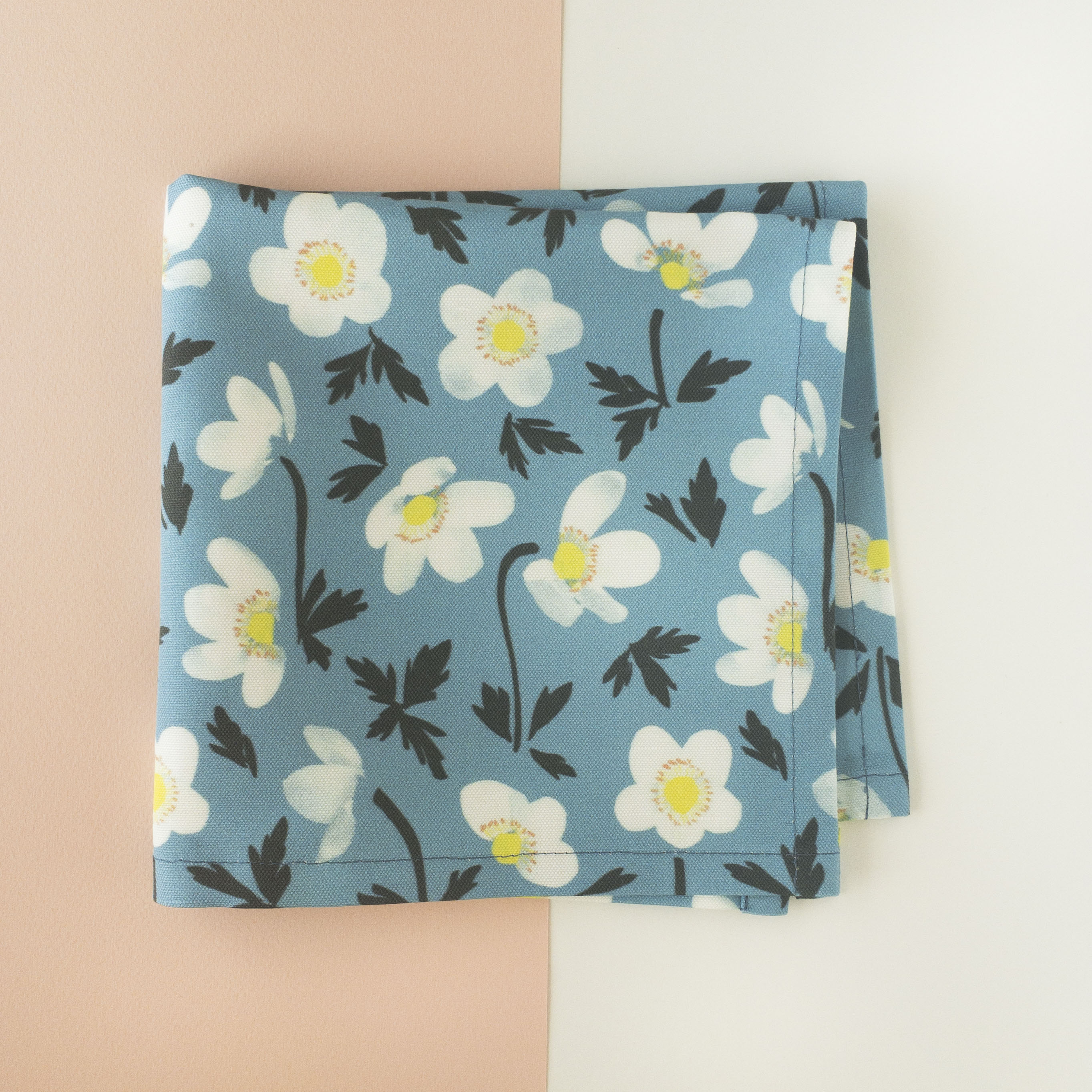 Patchwork Floral
Four-petal flowers in a quilt-inspired grid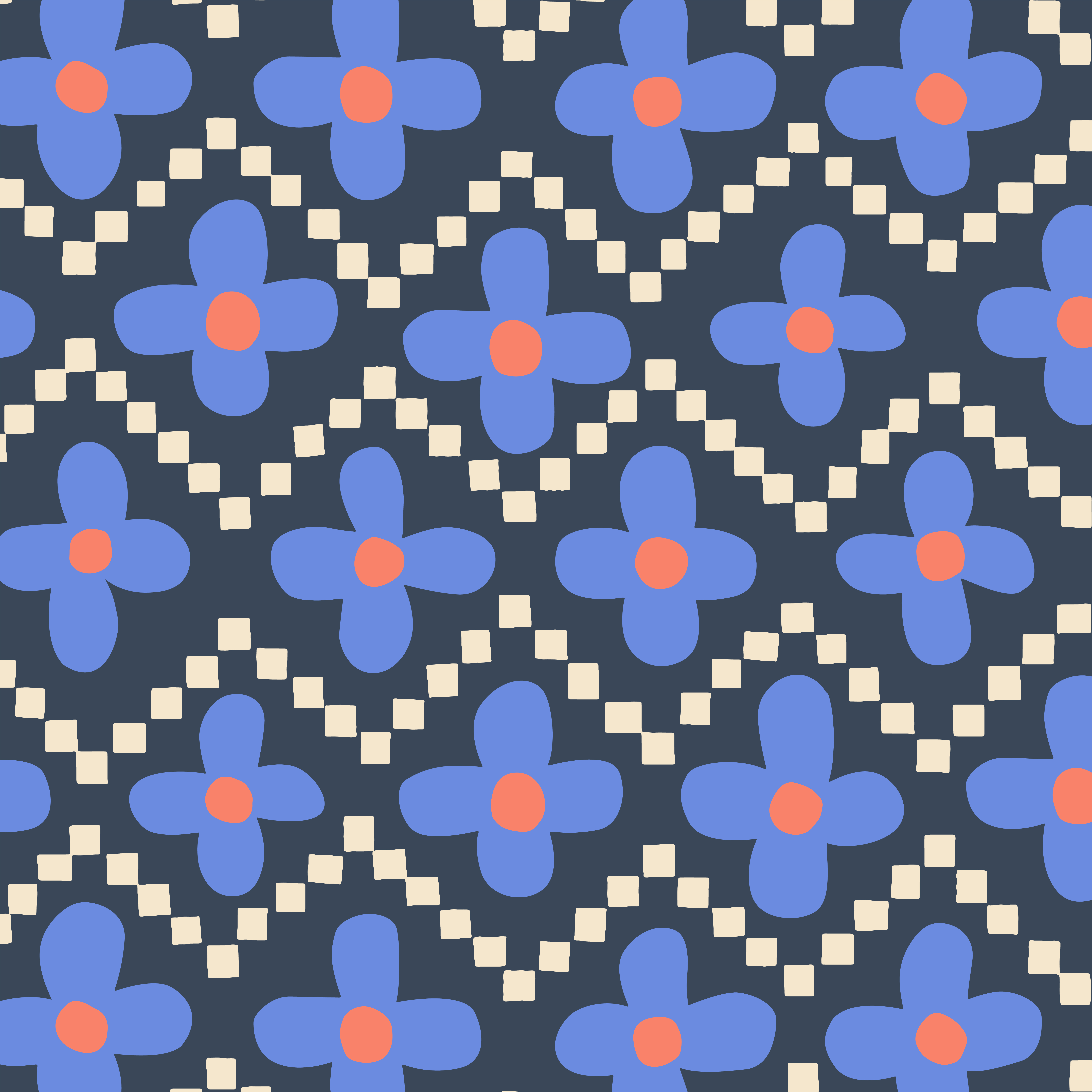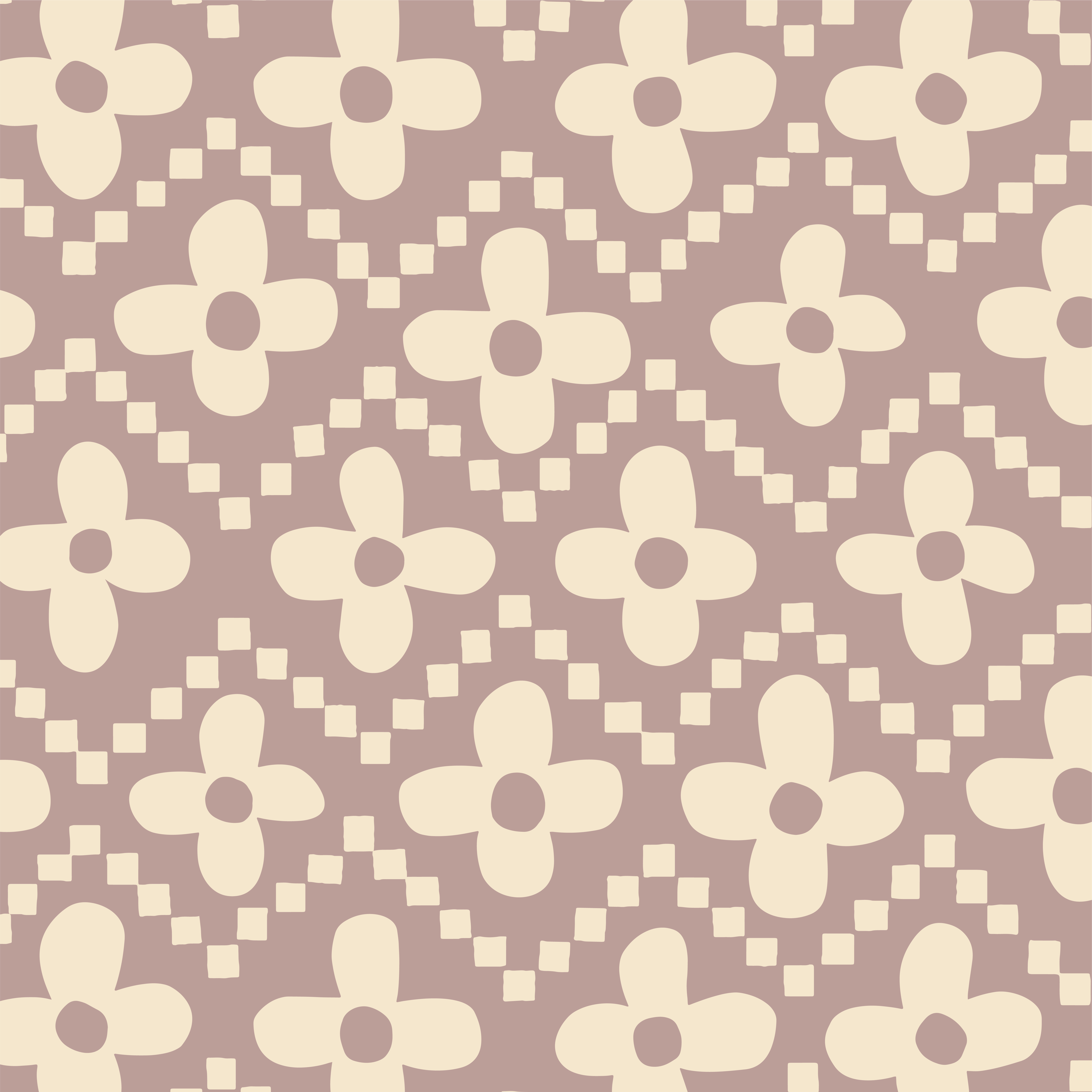 Woven Arches
A playful mix of shapes and flowers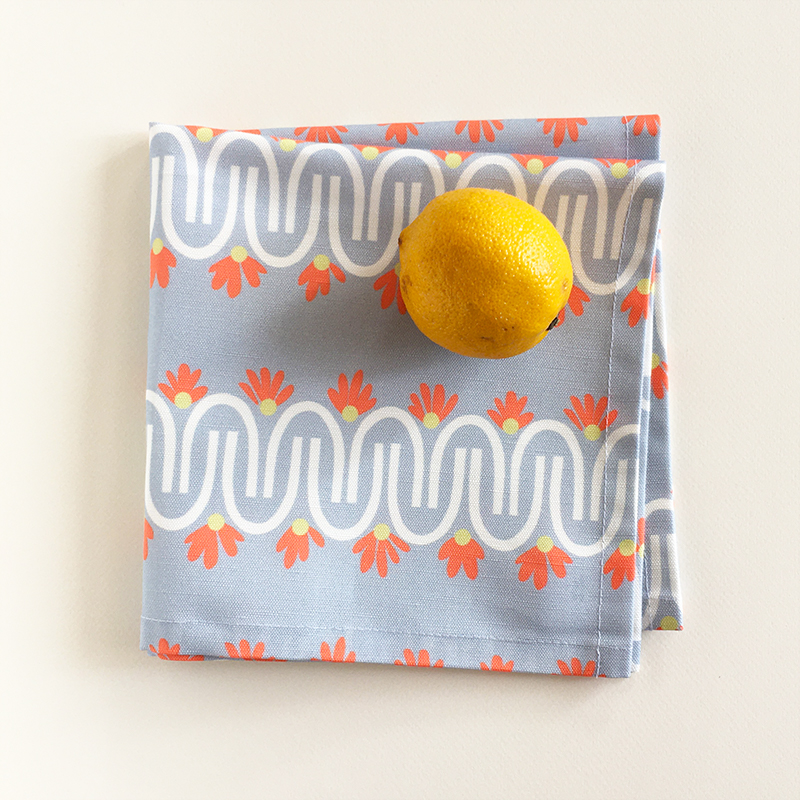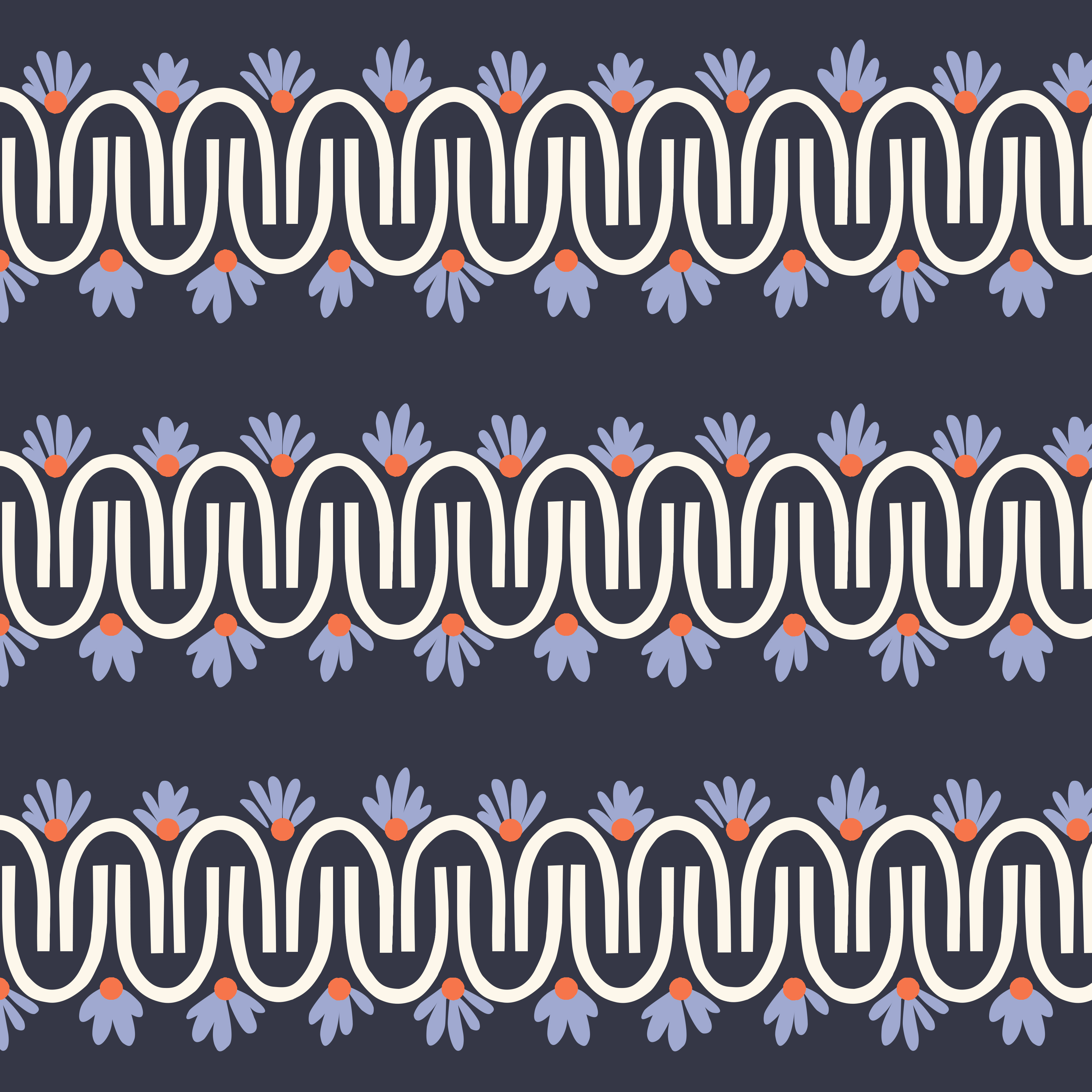 Tropical Floral
Painterly floral with a contrasting dot pattern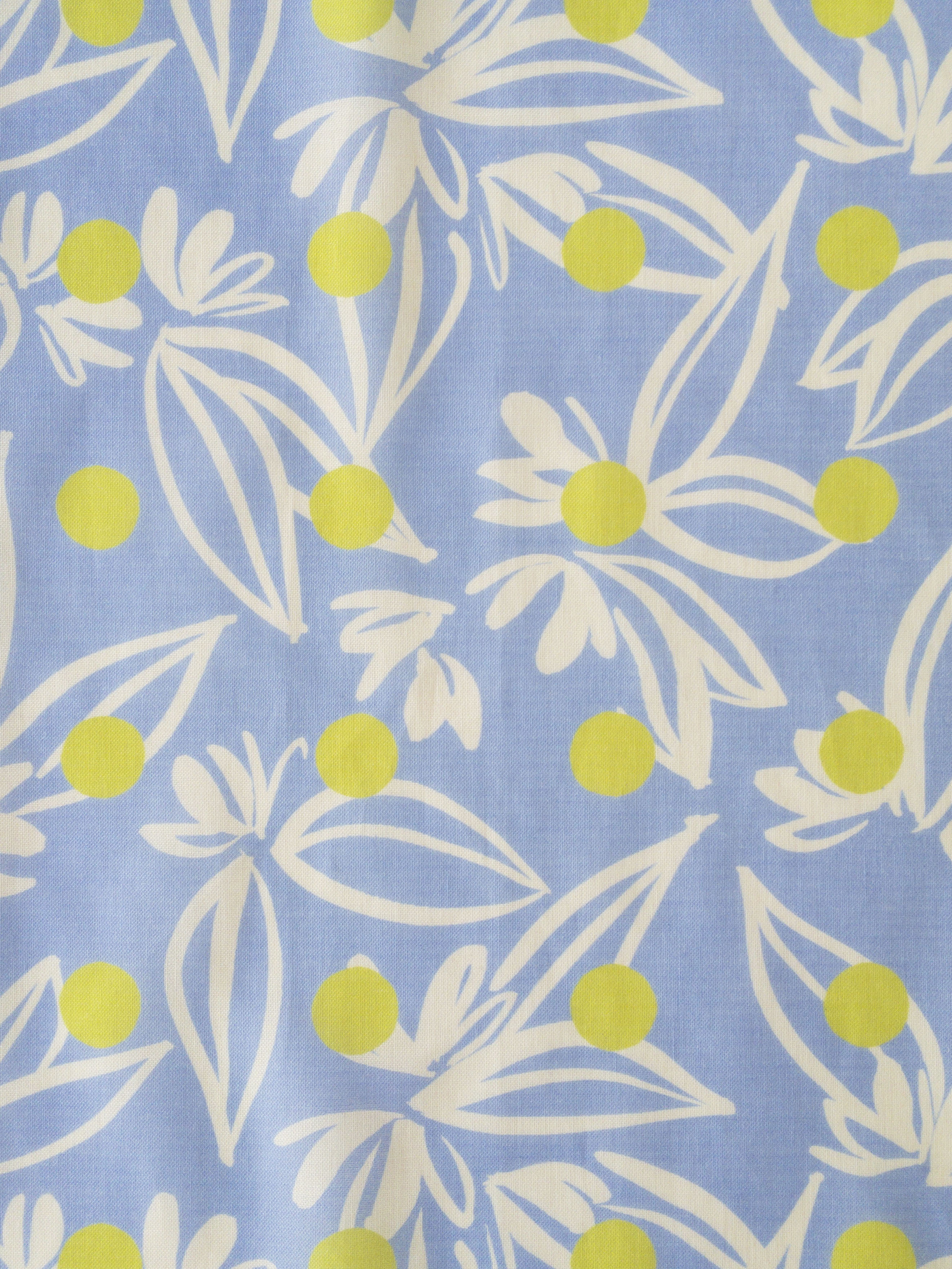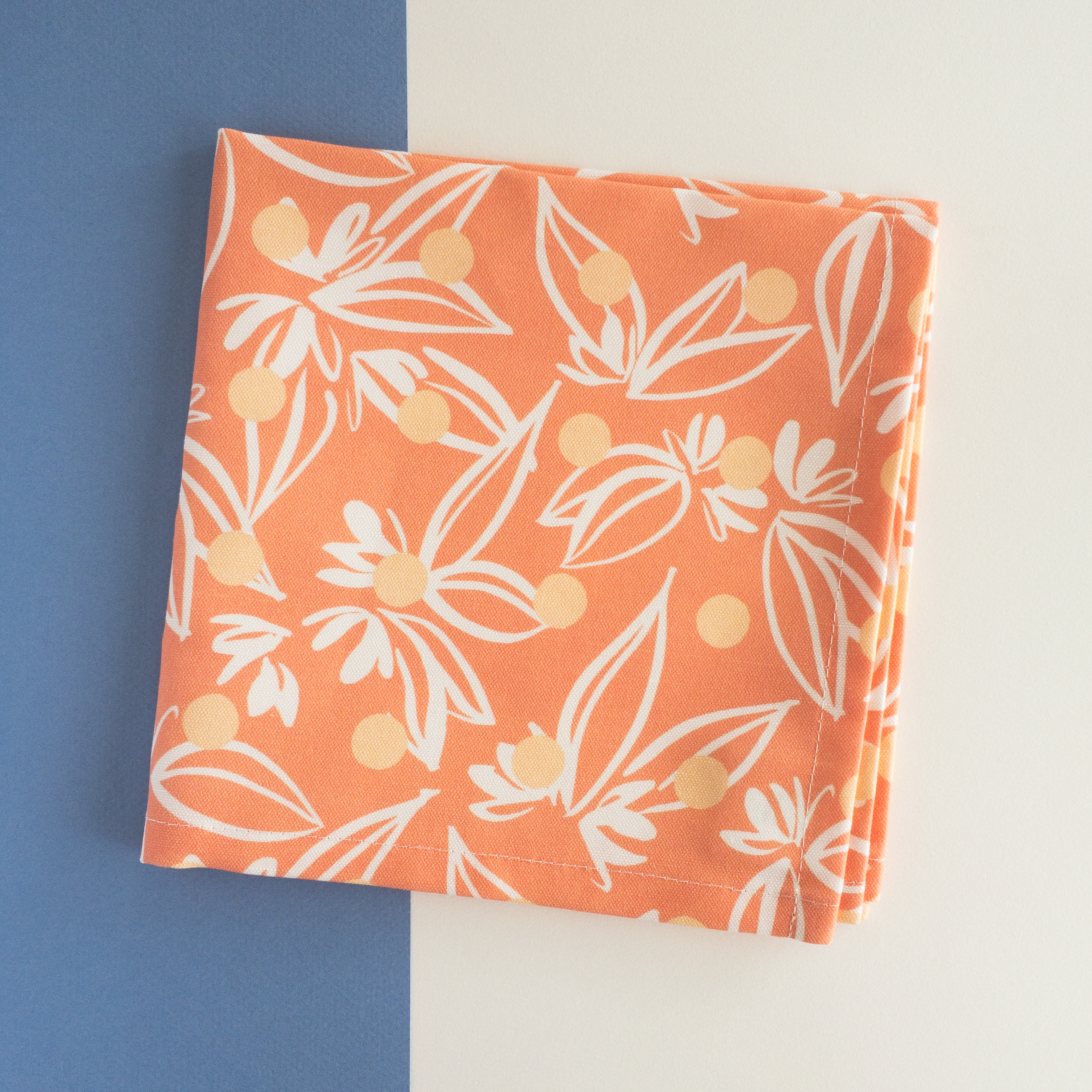 Buenos Aires
Quarter circle waves inspired by the sidewalk tilings in Buenos Aires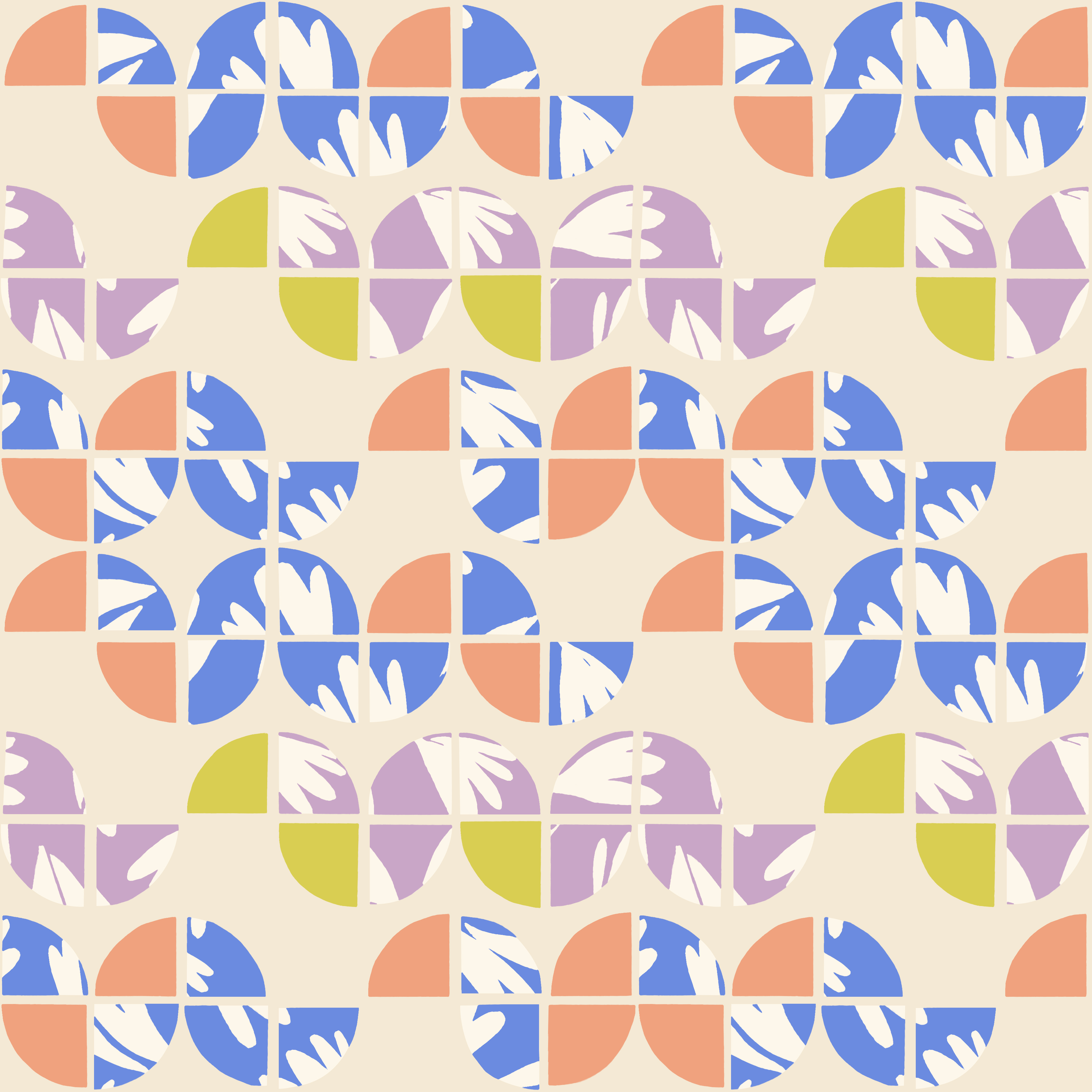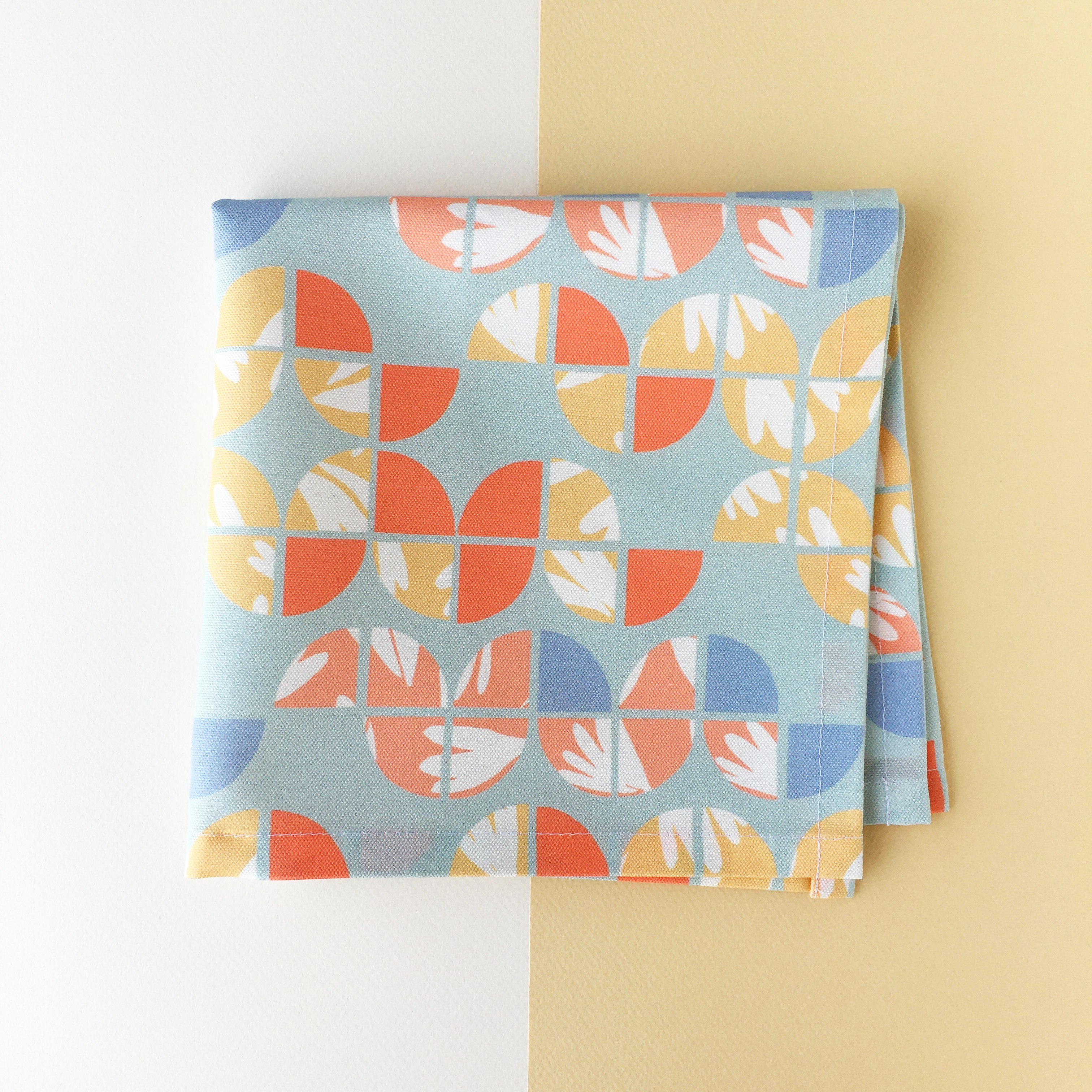 Gardens of Tokyo
Yuzu trees and other plants in checkered pots, inspired by the container gardens in Yanaka, Tokyo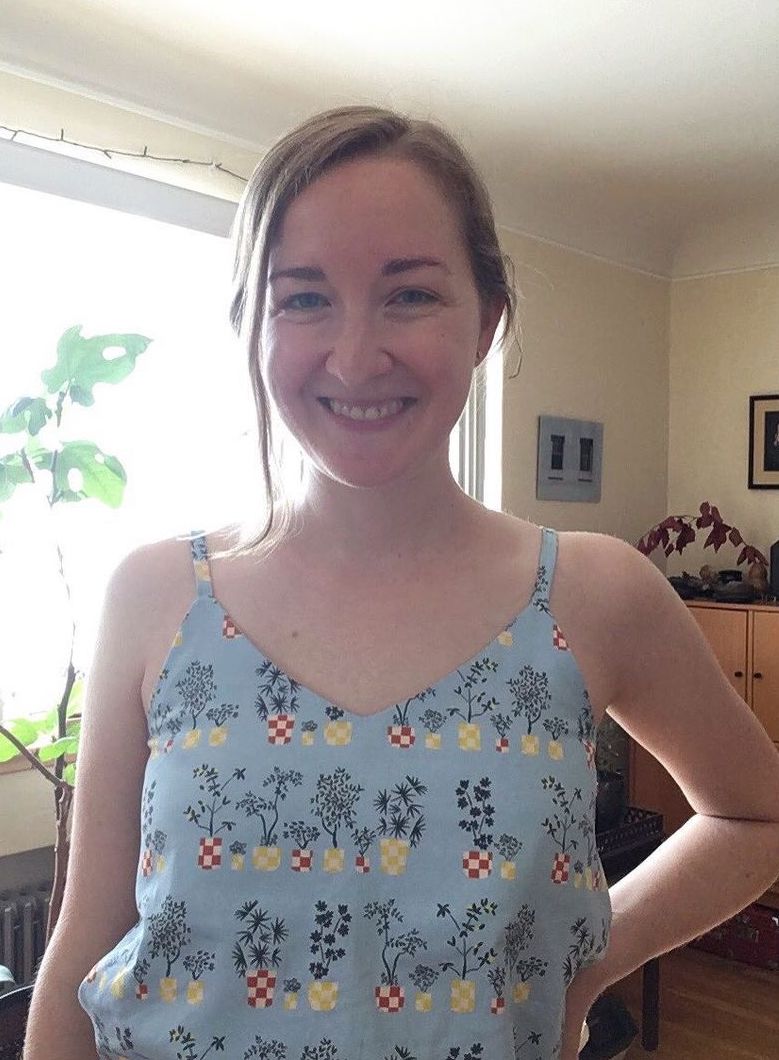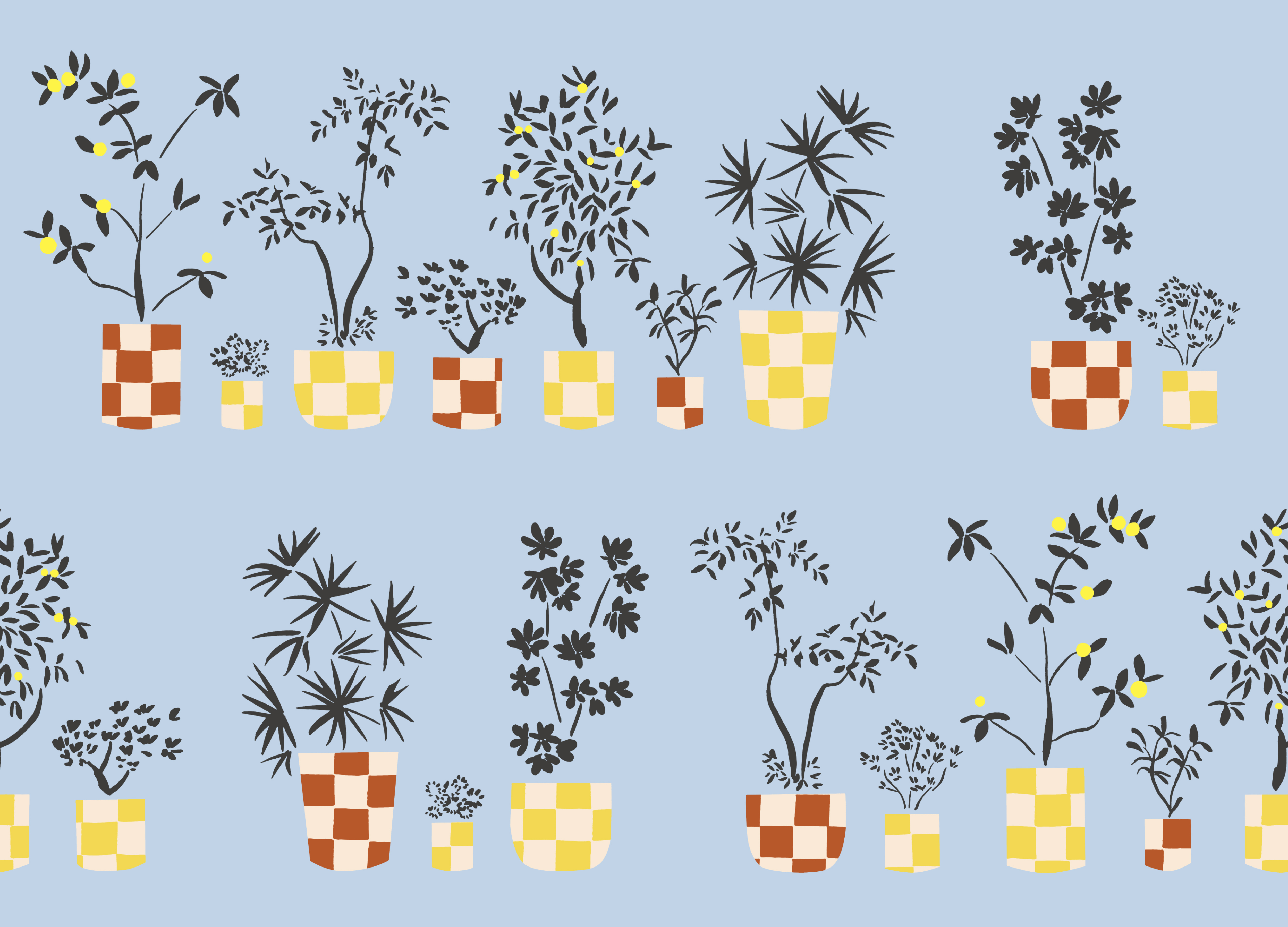 Aster Tiles
A variation on the classic checkerboard with hand-painted asters and dots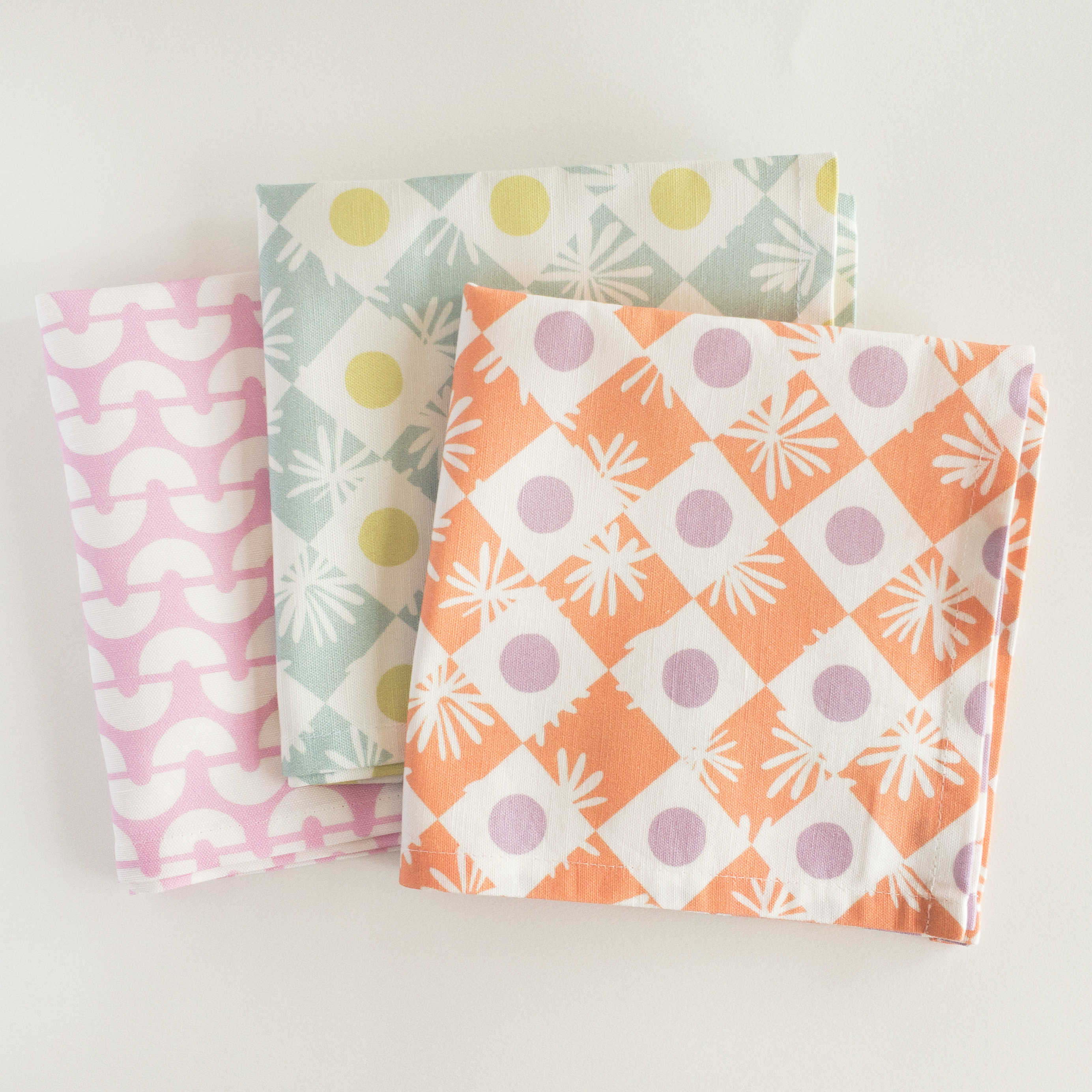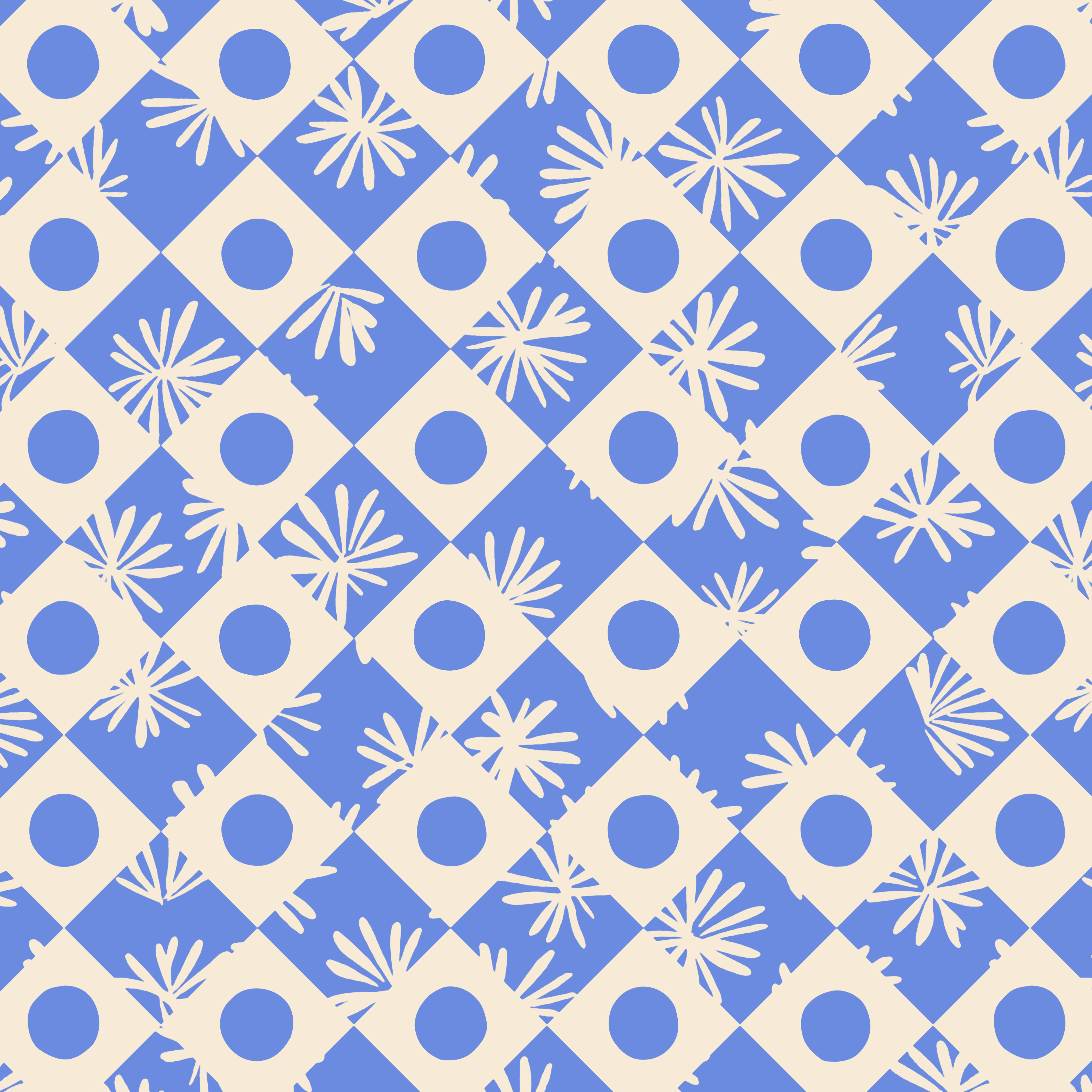 Shape Wiggles
Macaroni shapes in a fun wiggle pattern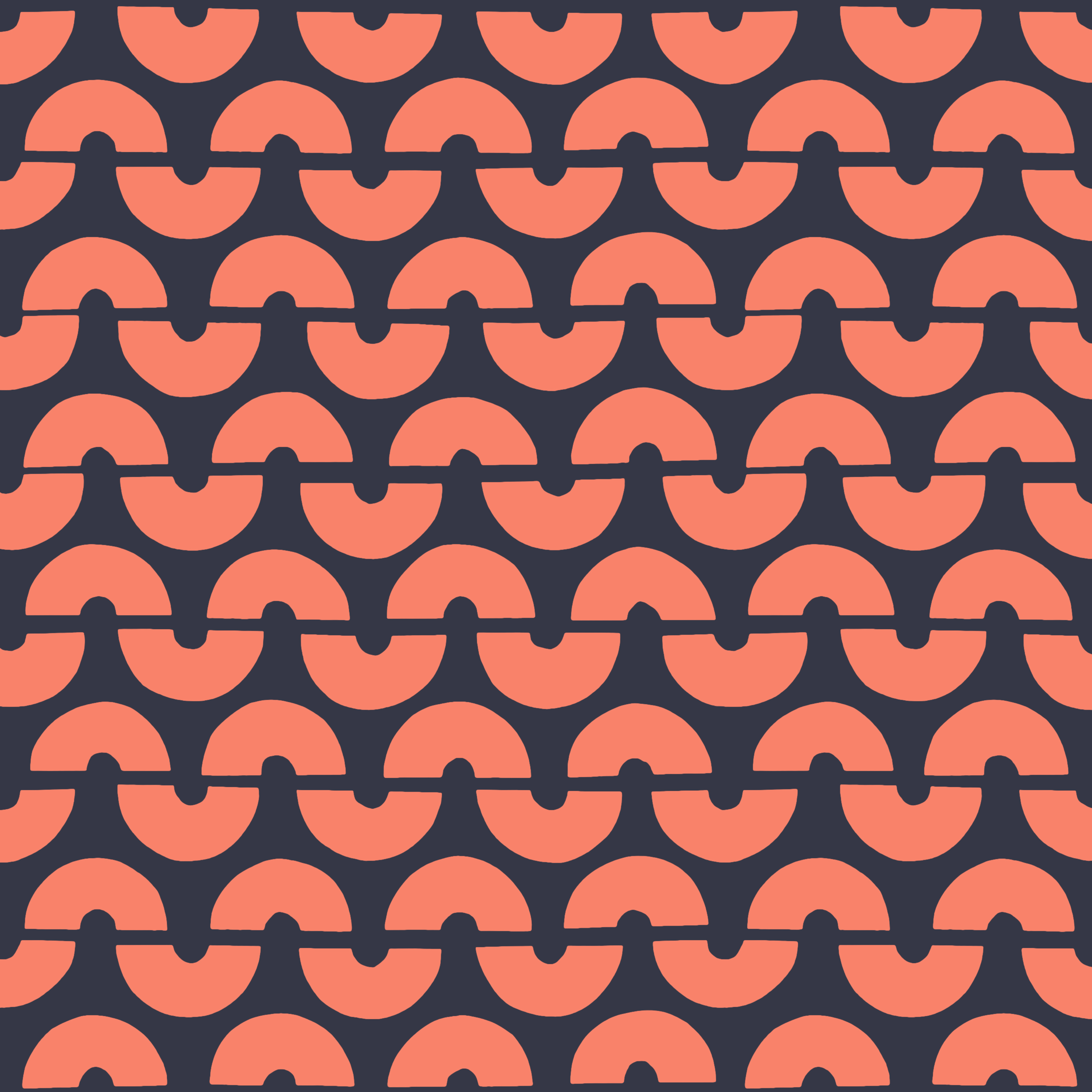 Confetti
A flower motif made of squares, perfect for home and kids decor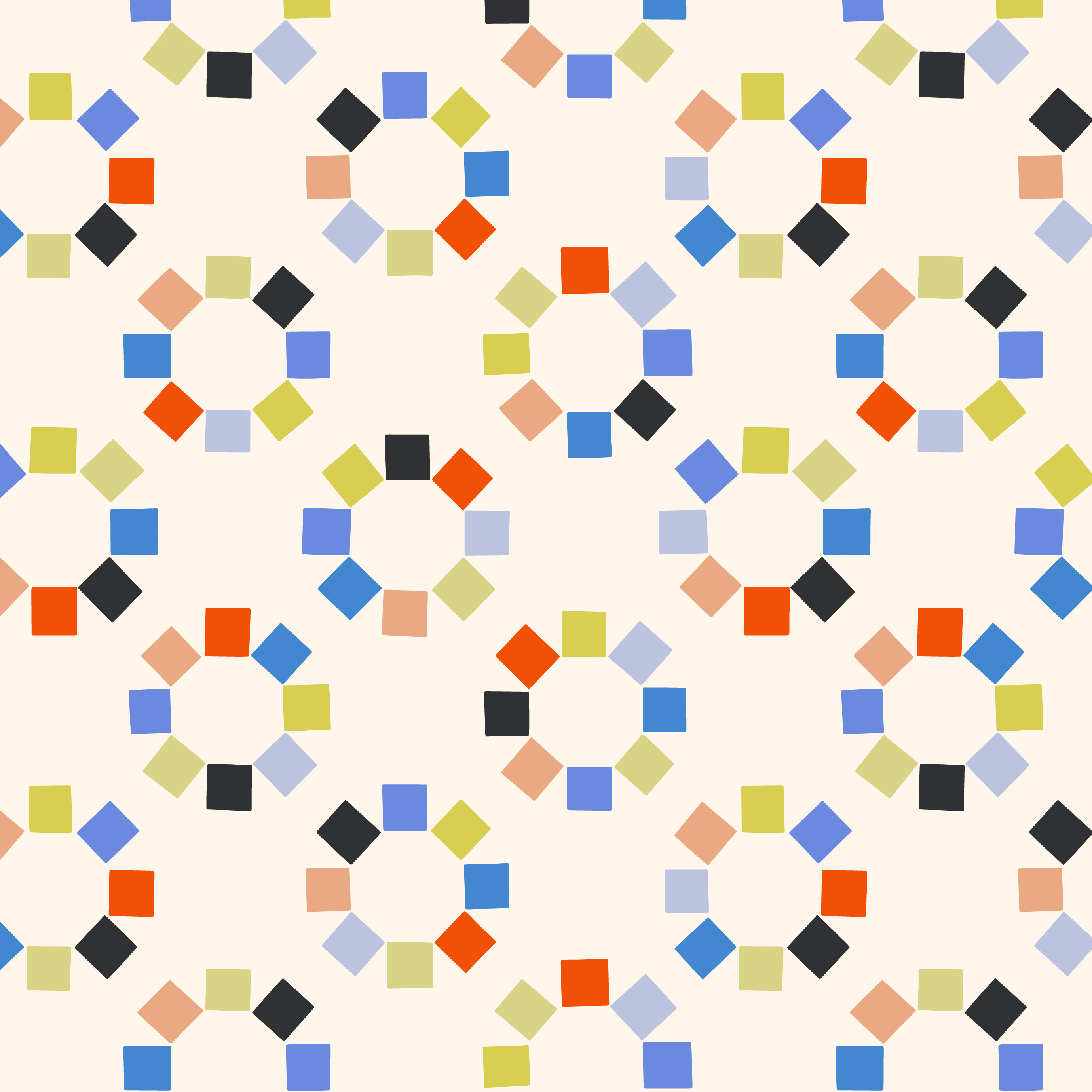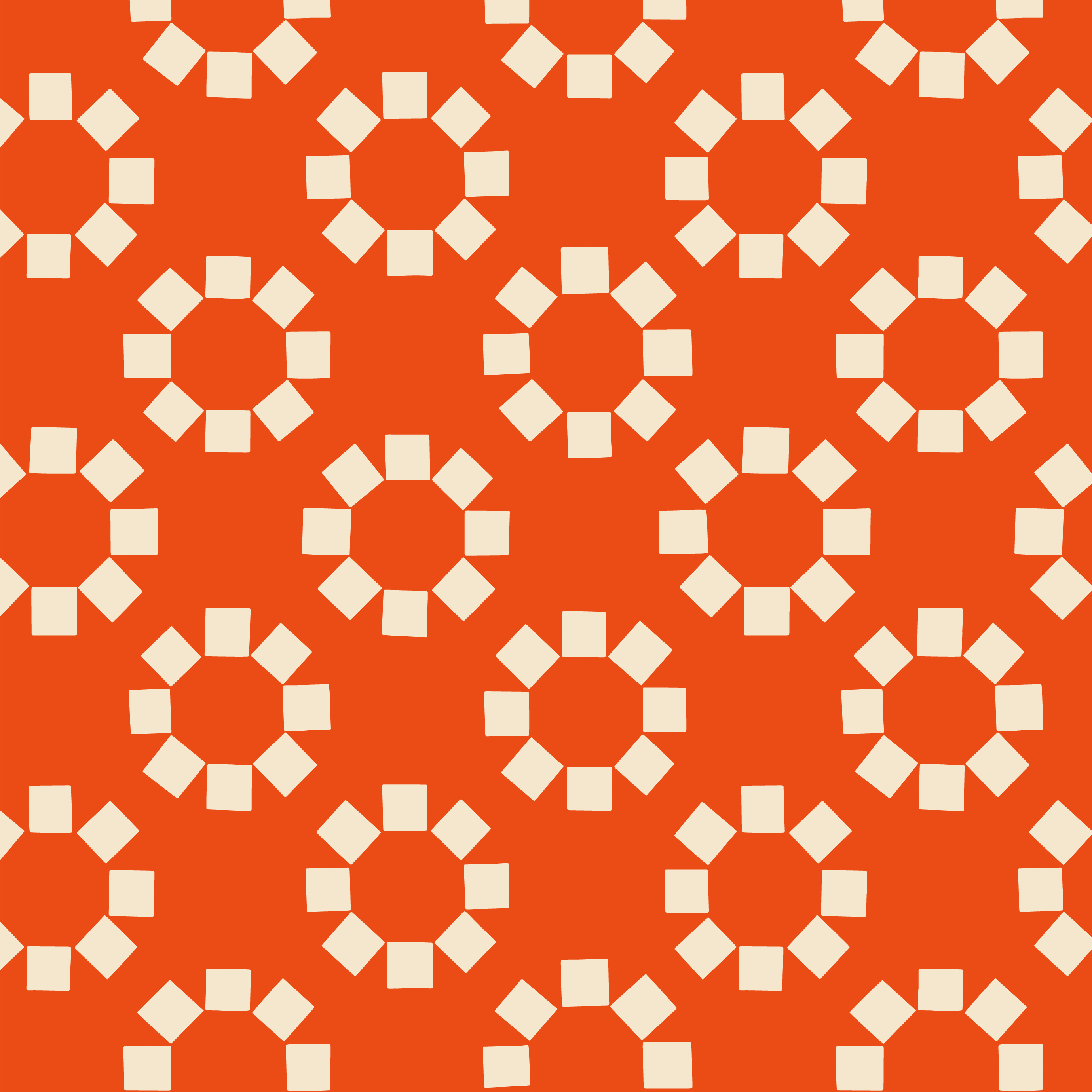 Morning Petals
Hand-painted flowers in a peaceful arrangement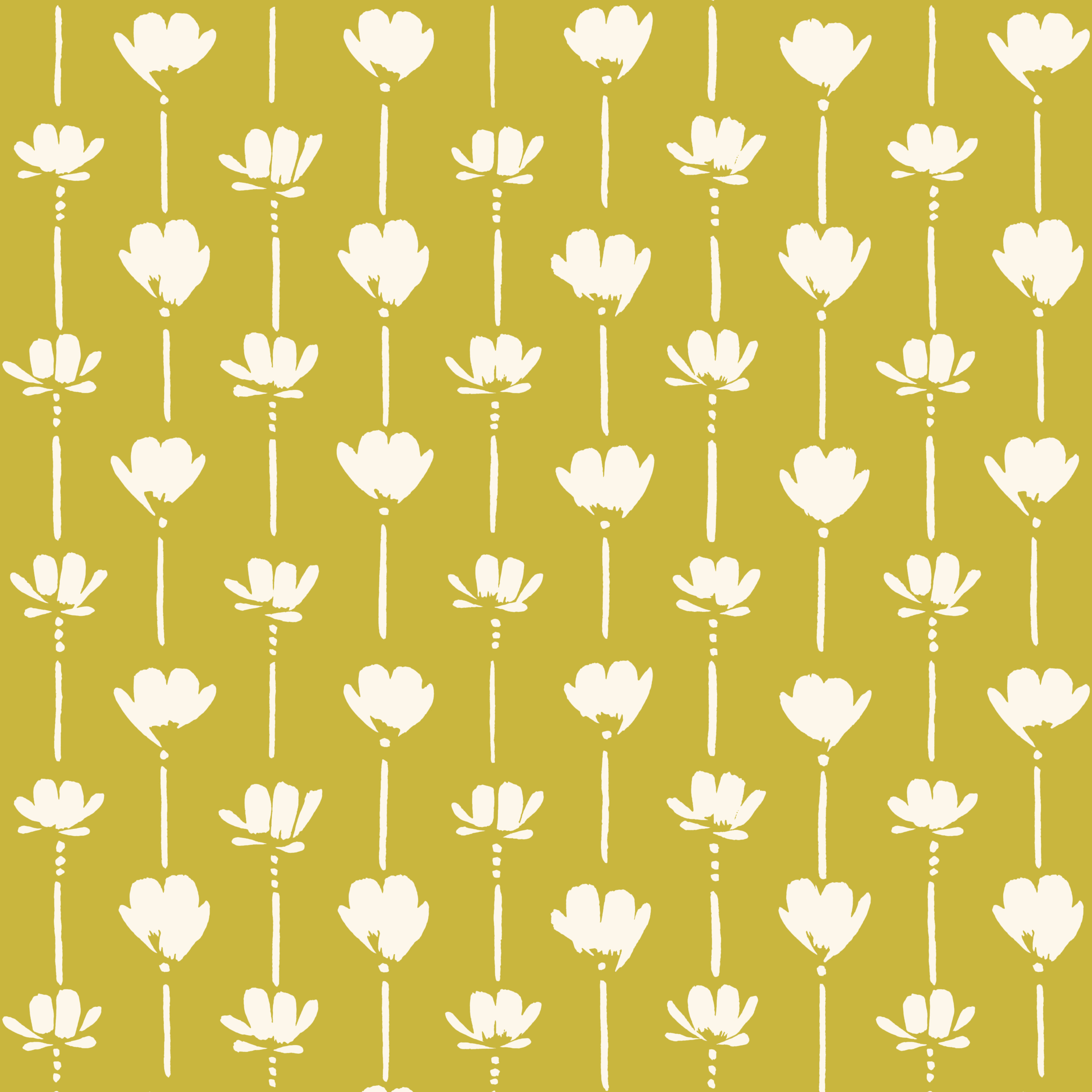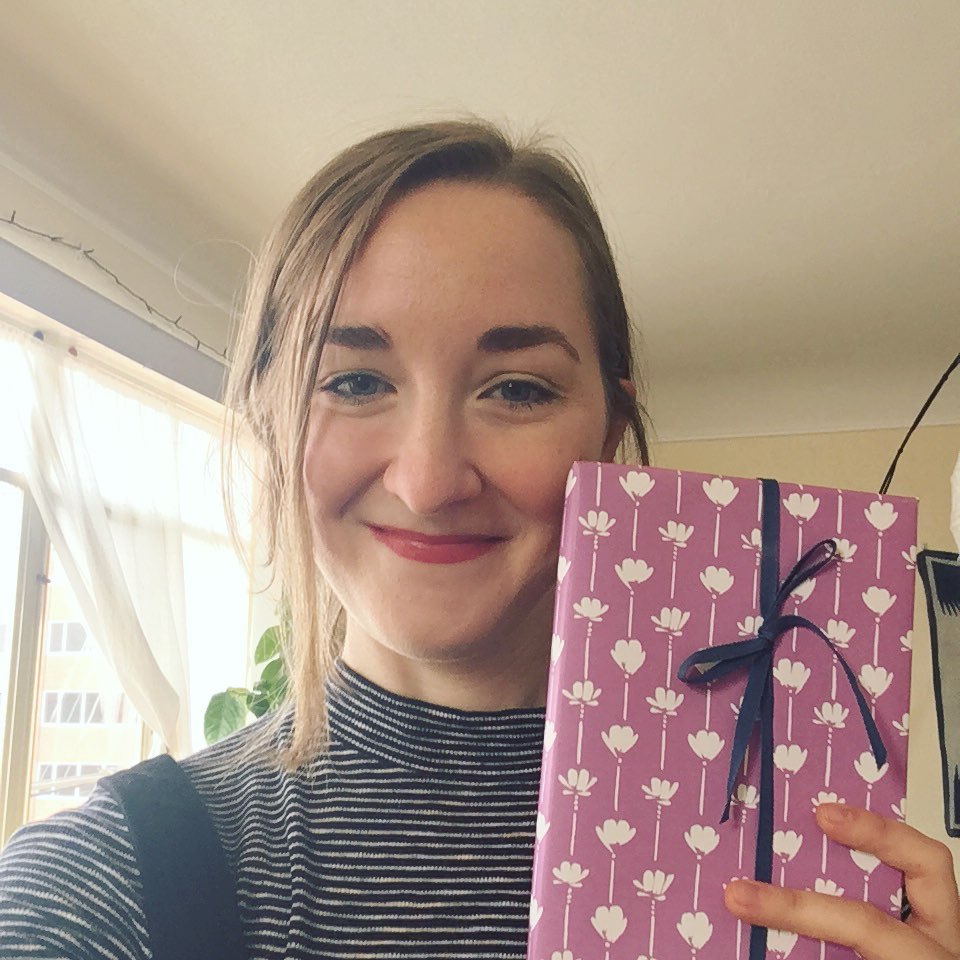 Geo City
A playful twist on the classic checkerboard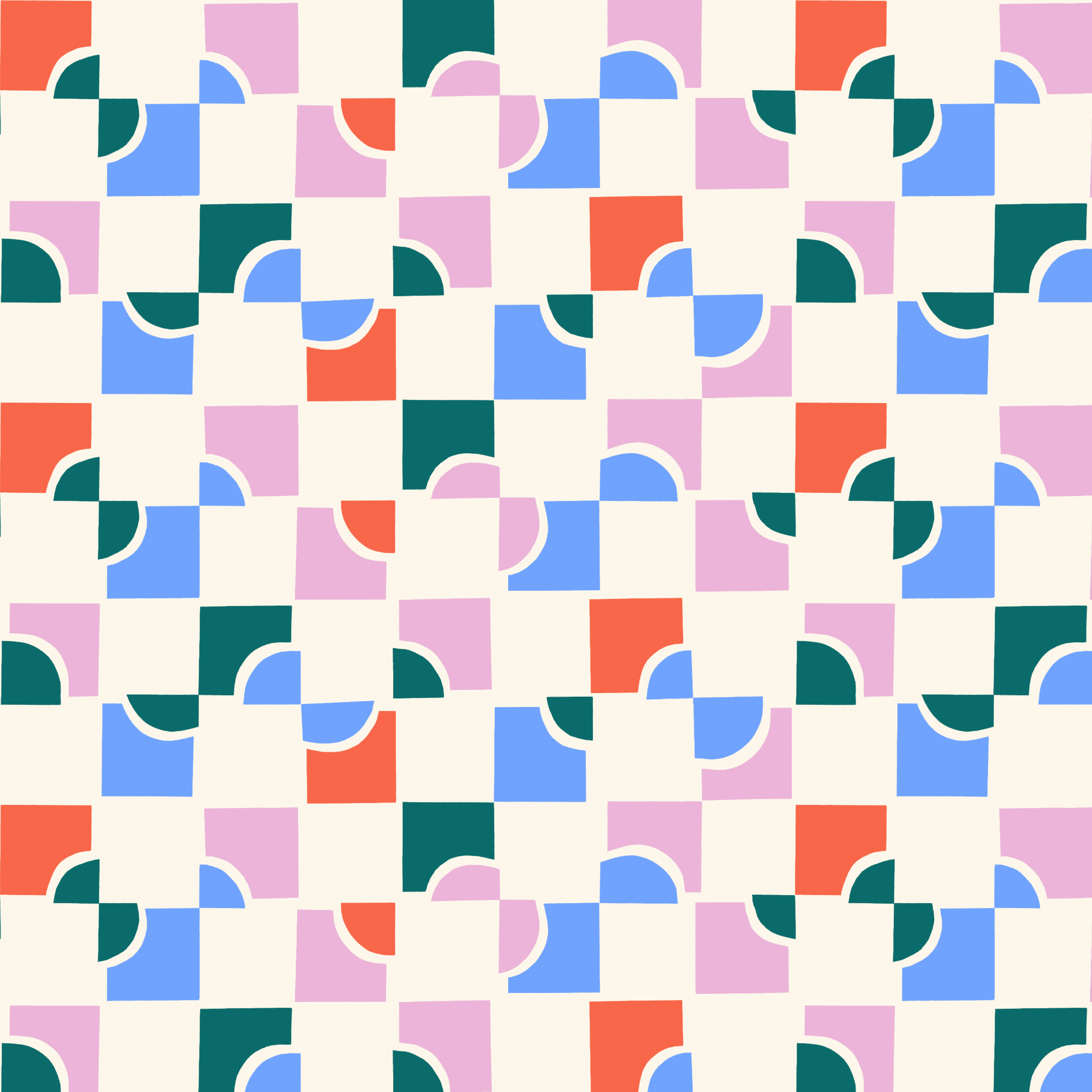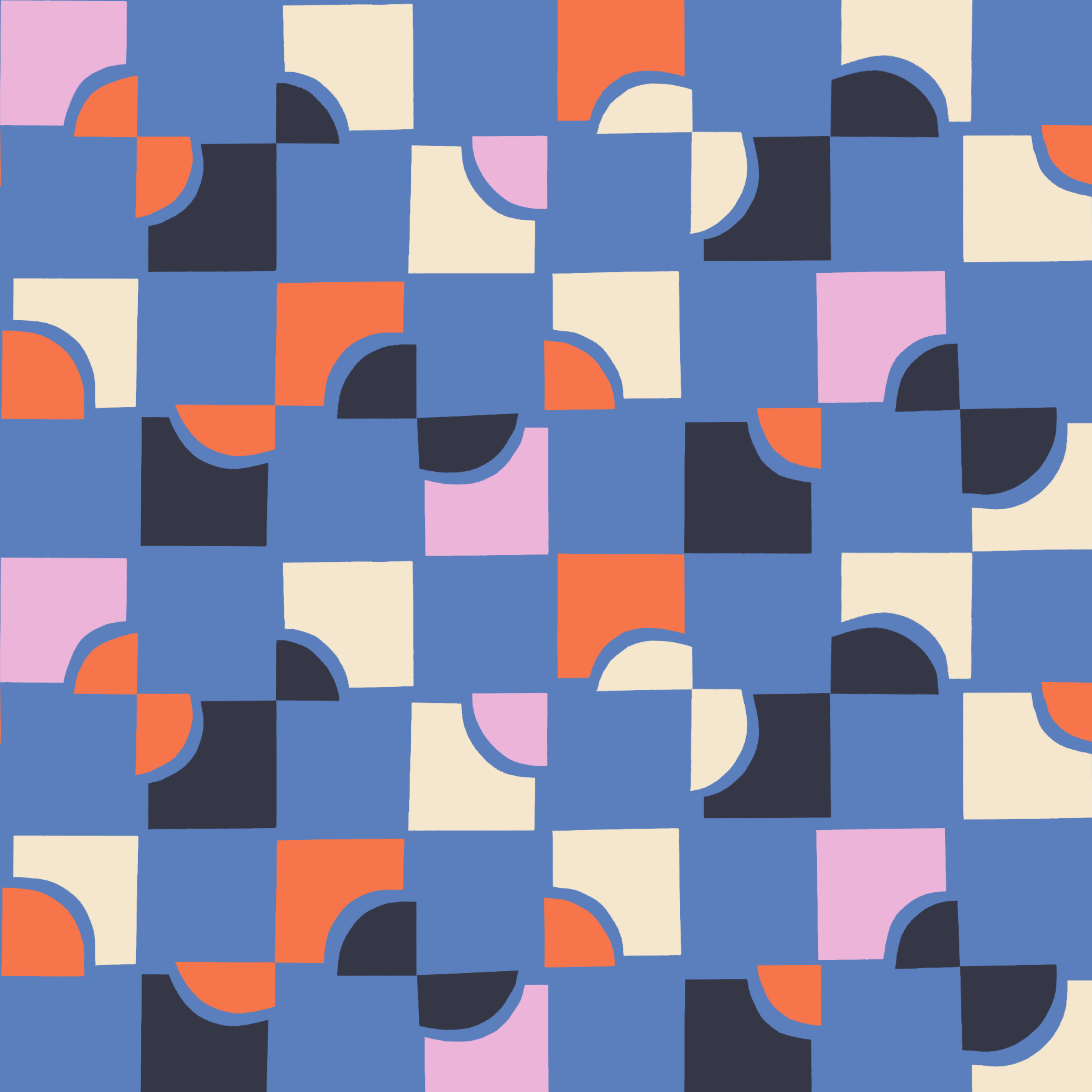 Zinnias
Vibrant red zinnias on a striped blue background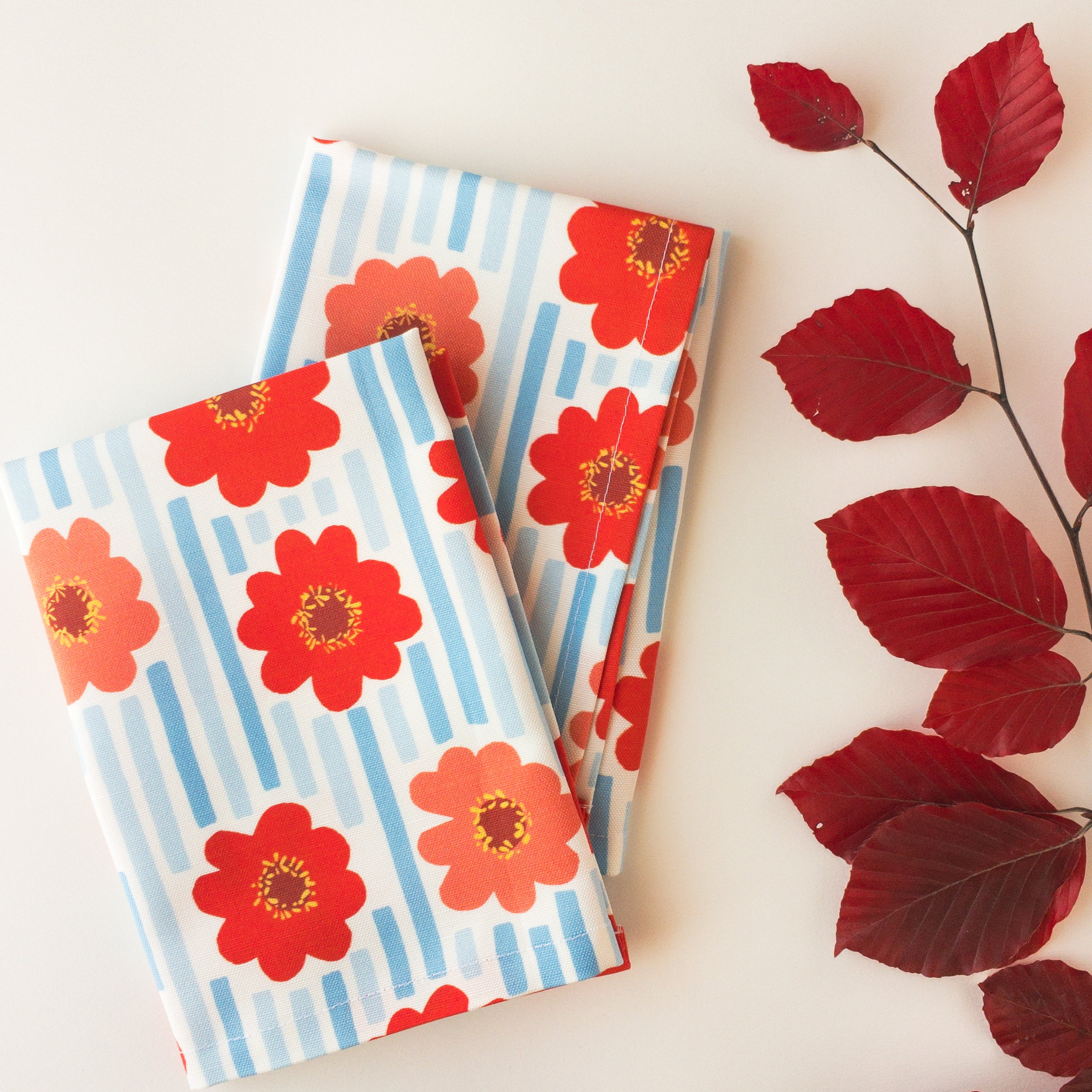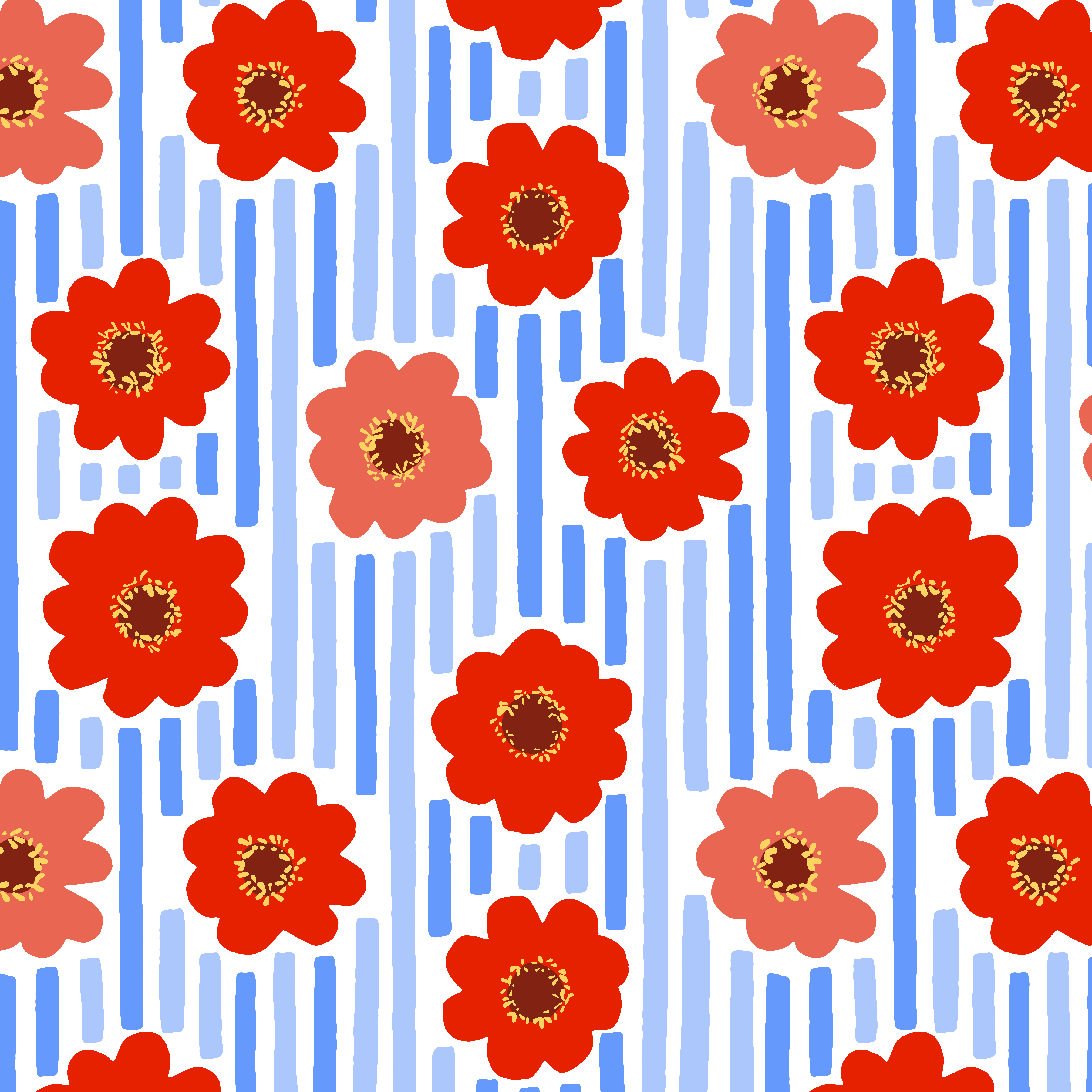 Starry Sky
Suns, moons, and stars in a mesmerizing rhythm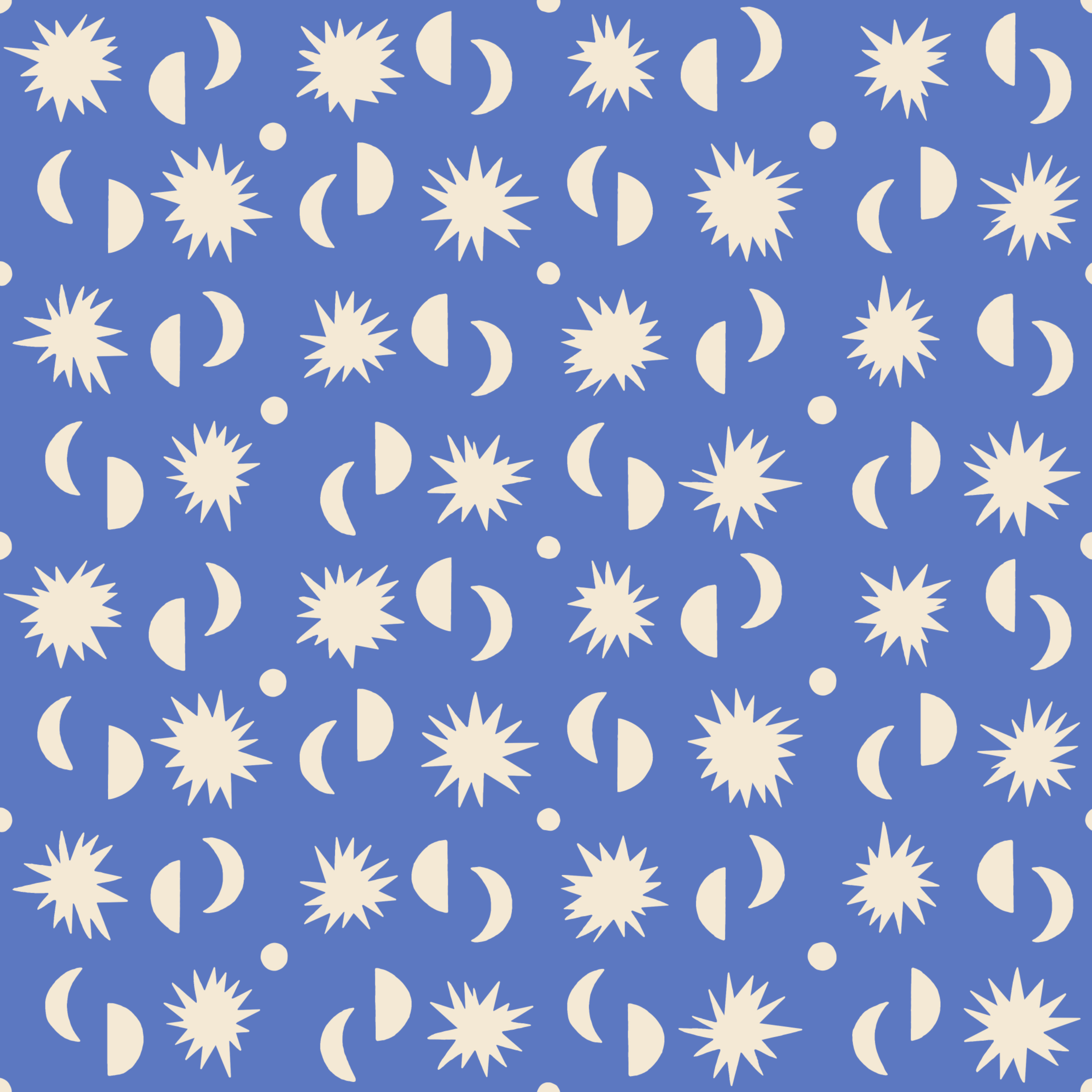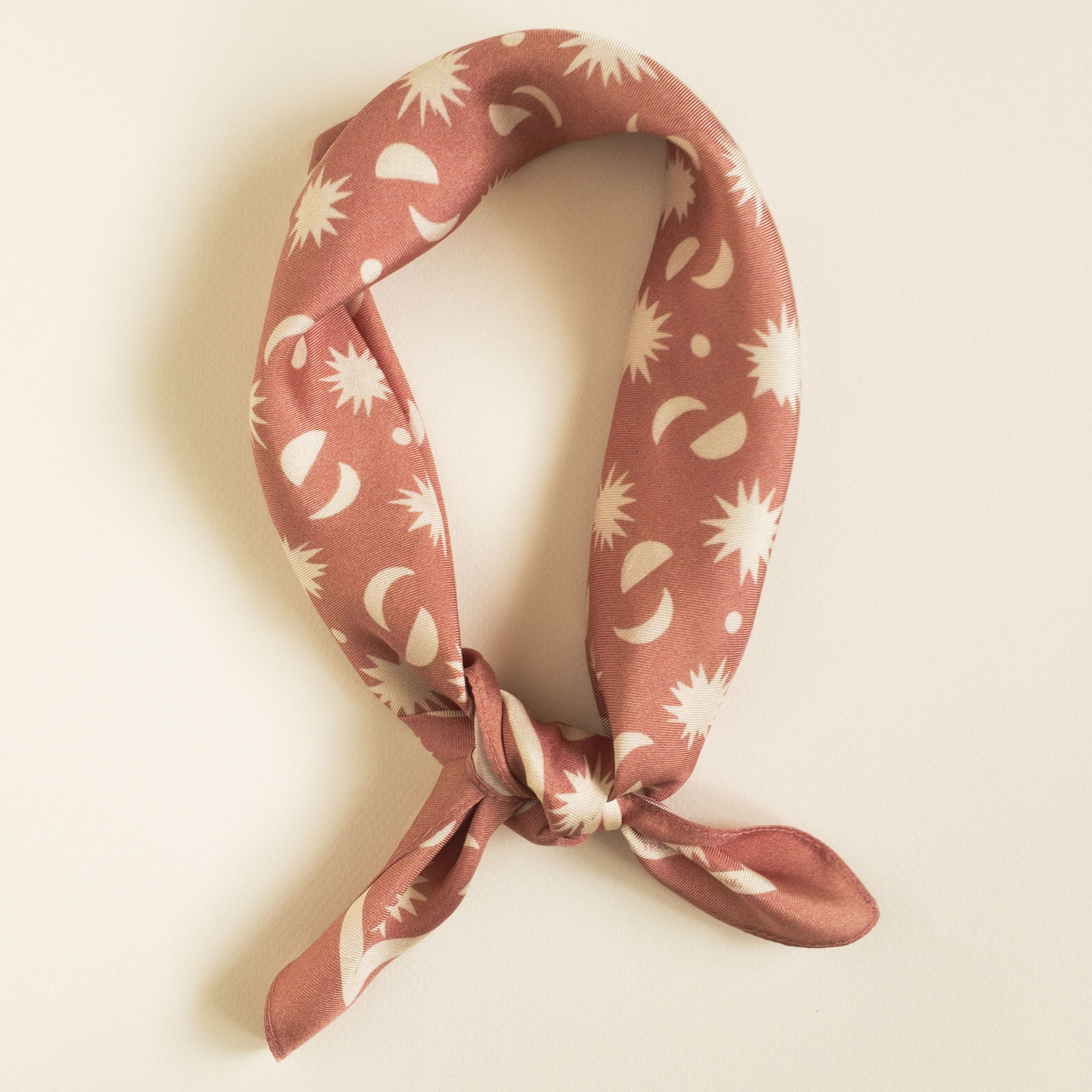 Shape Parade
A captivating parade of squares and circles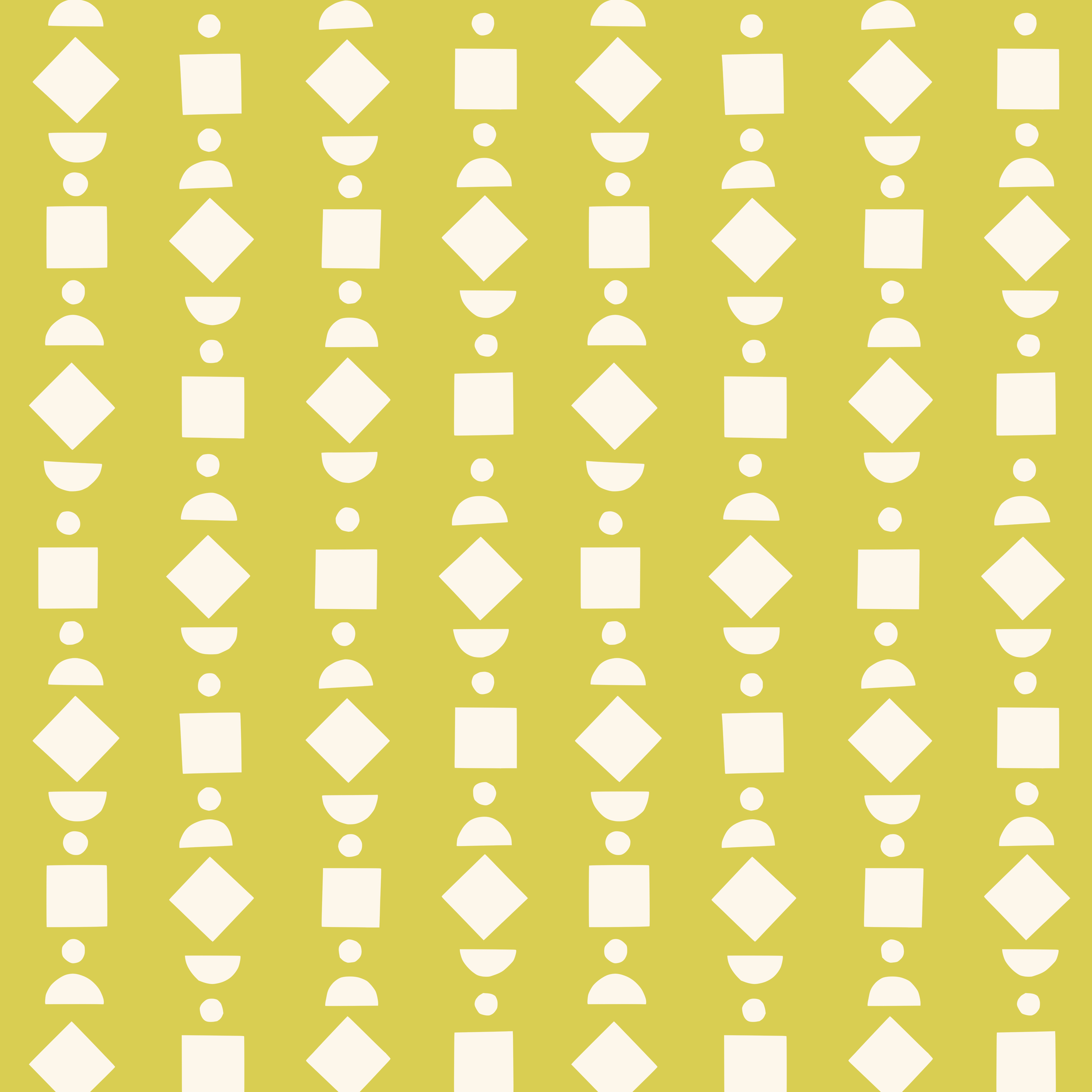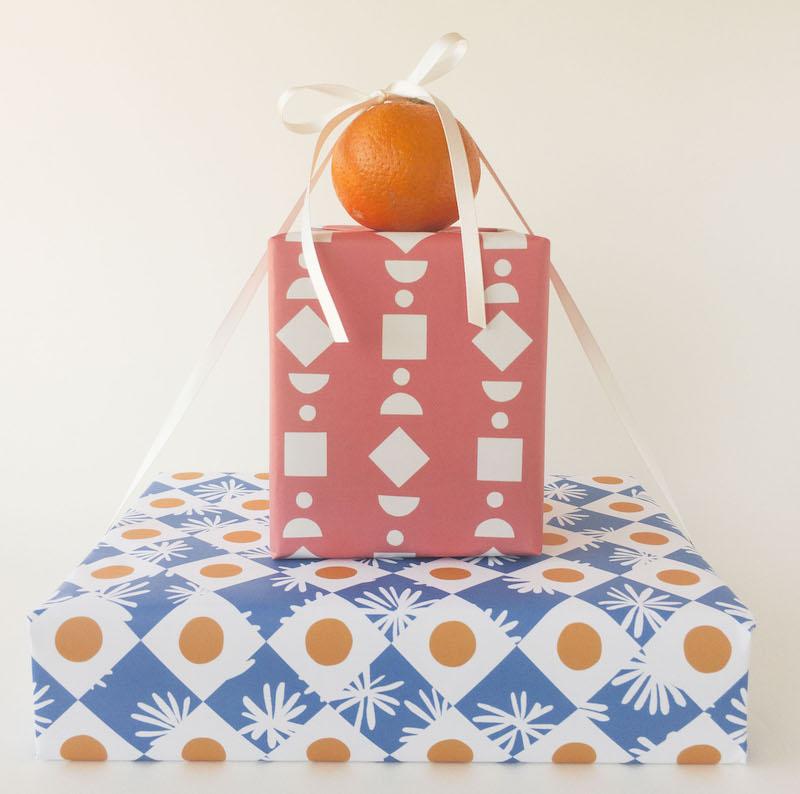 Quiet Florals
Delicate gouache and colored pencil flowers, perfect for baby blankets